Wisconsin's dairy industry churns out huge quantities of valuable consumer products like milk, yogurt and cheese, but it also generates large volumes of coproducts that represent an economic liability for dairy companies. With funding from the National Dairy Council, a team from the Wisconsin Energy Institute (WEI) at the University of Wisconsin–Madison is undertaking a new project that will apply knowledge from the biofuels industry to the dairy sector, turning underutilized coproducts into profitable goods.
"Continually enhancing the sustainability of dairy products and ingredients by using every drop of milk is a key focus area for us at the National Dairy Council," says Rohit Kapoor, vice president of product research at the National Dairy Council. "One way we achieve that is by investing in cutting-edge research to convert dairy coproduct streams such as whey, permeate and acid whey into value-added products."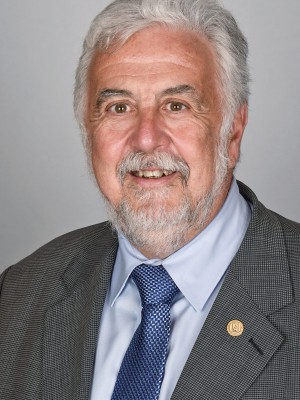 UW–Madison professor of civil and environmental engineering Dan Noguera, professor of bacteriology Tim Donohue and graduate student Kevin Walters will collaborate on the project with the Center for Dairy Research in UW–Madison's College of Agricultural and Life Sciences. With expertise in converting organic material into biofuels and other high-value products at the U.S. Department of Energy-funded Great Lakes Bioenergy Research Center (GLBRC), the team will adapt the process to break down and convert lactose-rich dairy residues into higher-value products, improving both the sustainability and economics of the dairy industry.
"This is really a marriage of thought processes and science that have come out of independent projects coalescing," says Donohue, interim director of WEI.
Different industries, similar challenges
In the biofuels industry, microbes consume the sugars in plant matter and produce fuel via fermentation. After the fermentation, the fuel is extracted and microbes and residual organic material are left behind. These are often discarded or used for low-value processes, such as burning for electricity.
Combining these underutilized coproducts of the dairy industry could allow us to get valuable products from materials that might not be useful on their own.

Dan Noguera
GLBRC, which is headquartered within WEI, has made it a part of its mission to convert biofuel leftovers into additional bioproducts. In conversations with dairy scientists on campus, Donohue and Noguera discussed the possibility of applying science developed at WEI to the dairy sector to achieve similar goals.
"As we think about a sustainable lifestyle and future economic advantages for companies, there is chemistry in those wastes that is very useful if we can convert it into higher-value products," Donohue notes.
Taking advantage of a valuable opportunity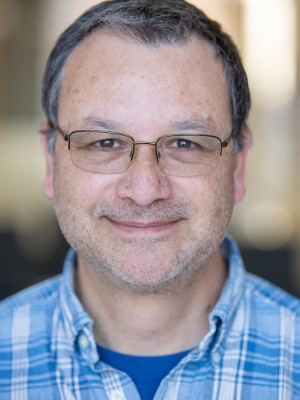 Dairy waste residues are rich in lactose, which microbes can convert into an array of useful chemicals, Donohue and Noguera say. An early priority will be producing medium-chain fatty acids (MCFAs), six- or eight-carbon long chains that can be used in food supplements. Outside the dairy industry, there is interest in MCFAs as precursor chemicals to make fuels and other compounds, such as plastics.
Noguera says the research team will also explore how to combine residue streams from the production of multiple dairy products—such as milk, yogurt and cheese—to improve MCFA production.
"If we use one particular residue there may not be a complete set of nutrients for the microbe to grow," Noguera explains, "while another could be full of some nutrients but lacking in others, which are also required for growth. Combining these underutilized coproducts of the dairy industry could allow us to get valuable products from materials that might not be useful on their own."
"It's essential that we collaborate with the world-class expertise within groups like the GLBRC on the UW–Madison campus to help our dairy industry innovate," shares John Lucey, Center for Dairy Research director.
By testing different assortments of microbes and combinations of residues from different streams, the WEI team hopes to optimize a process for converting one or more dairy residues into valuable products. Patents are in the process of being filed on MCFA production from industrial residues by the Wisconsin Alumni Research Foundation. They are partnering with the dairy industry, which hopes to commercialize the MCFA technology should it prove viable. Ideally, the research will help the dairy industry become both more sustainable and more profitable—an innovation win-win for the Wisconsin economy and another example of the Wisconsin Idea in action.