Forward in Energy Forum
How do science communication researchers examine the way the public engages with science? And how can scientists themselves maximize the way they communicate their findings to the world? Join us on November 28 to discuss how the public accesses and processes scientific information, and what role the media can play.
Register here as space is limited. Refreshments will be provided.
Sustainable Energy Seminar Series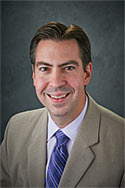 In a free public seminar at 3:30 PM on December 4, in room 1115 of the Wisconsin Energy Institute, UW–Madison Transportation Systems Management and Operations Manager in the Department of Civil and Environmental Engin
Come join us at the Discovery Building where Middle School Students will learn about clean electrical energy and microgrids through three hands-on exploration stations. Students will model microgrids using snap circuits, construct KidWind wind turbines, and measure electrical power with a solar rover. All fall field trips are scheduled for Fridays 9:30am-Noon and all groups interested in a field trip must fill out an online registration form.
Wrapping up Year 3 of the WERCBench Labs Fall Program, this event will highlight the seven teams that have completed the Early-Stage Startup program this fall. Each team has undergone twelve weeks of intensive customer discovery and has gained insights into their business model and value proposition.