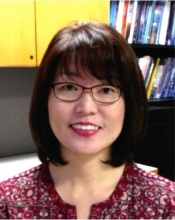 In this Sustainable Energy Seminar, Kyoung-Shin Choi, Professor of Chemistry, will discuss new materials and devices that could reduce the energy requirements of desalination and act as a form of energy storage.
Abstract
In this Sustainable Energy Seminar, Jason Peters, Assistant Professor of Pharmacy, will discuss the use of novel techniques to generate bacteria optimized for biofuel production.
Abstract
KidWind is excited to be bringing the KidWind Challenge to Madison, WI. Join us and learn how to explore the power of wind with your students.
The KidWind Challenge is a hands-on student wind turbine design competition that engages middle- and high-school students in STEM through the lens of wind energy. Student teams design and construct small wind turbines that they test in a wind tunnel, and meet with a panel of judges to present their design process and demonstrate their contextual knowledge of wind energy.