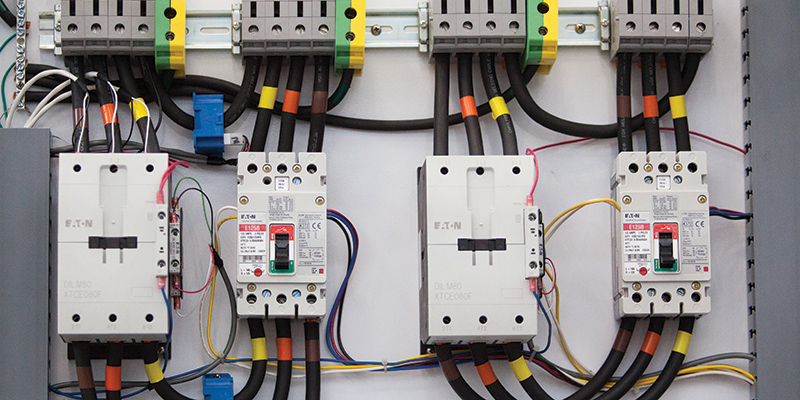 Description
The federal Bipartisan Infrastructure Law (or Infrastructure Investment and Jobs Act) will provide a historic investment of $1.2 Trillion to support our nation's infrastructure and competitiveness. This can serve as the foundation for transformational change to our electricity system, particularly for state governments that form cross-cutting partnerships with academia and business.
Through these partnerships, we have the power to shape Wisconsin's grid of the future to one that is more resilient, clean, innovative, and inclusive. This webinar will feature an overview presentation of the upcoming U.S. Department of Energy funding opportunities offered through the Bipartisan Infrastructure Law, followed by a panel of energy experts and researchers who will discuss their experience collaborating and ideas for use of future funding.
The Wisconsin Energy Institute, the Public Service Commission's Office of Energy Innovation, WARF, and WiSys are pleased to provide this forum as an opportunity for the innovative faculty, staff, and students across the UW System to consider ways to develop partnerships that create lasting, impactful change to Wisconsin's energy system.
Overview Presentation on Upcoming Funding Opportunities
Joe Pater
Director, Office of Energy Innovation, Public Service Commission of Wisconsin
The Public Service Commission's Office of Energy Innovation promotes innovative and effective energy policies and programs that benefit Wisconsin's citizens and businesses.

OEI supports all residents, schools, hospitals, non-profits, tribes, the MUSH market and businesses with the tools necessary to implement energy efficiency and clean energy technologies. Programs run by Focus on Energy, Wisconsin's Statewide Energy Efficiency and Renewable Energy program will synergize with program offerings from the Office of Energy Innovation when possible.
 
---
Panel Discussion: Partnering for Impactful Change
Moderator:
Megan Levy
Resilience Strategist, Wisconsin Office of Energy Innovation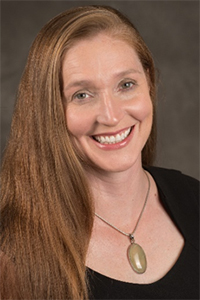 A graduate of the University of Wisconsin-Madison, Megan has spent more than a decade working with building energy efficiency both with the low-income weatherization program and with the Wisconsin State Energy Office (now known as the Wisconsin Office of Energy Innovation). Megan is currently the Resilience Strategist and Energy Emergency Assurance Coordinator for the state and also oversees the Energy Independent Communities program which counts more than 147 communities as members.
Megan designed the Municipal Energy Efficiency Technical Assistance Program (MEETAP) in which the Energy Office provides expertise to municipalities, tribes, and schools across the state to facilitate successful energy efficiency projects.  Megan served on the Board of Directors of the Midwest Renewable Energy Association in 2016-17. In August of 2017, Megan was named Co-Chair of the National Association of State Energy Officials Energy Security Committee. A chanteuse for the last 20 years, Megan performs jazz, jump blues, and swing all over Wisconsin under the moniker Madison Red, with her four piece band.
Panelists: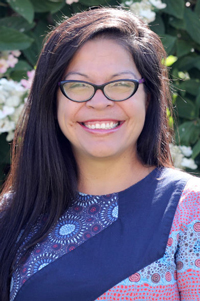 Maria Redmond
Director of the Wisconsin Office of Sustainability and Clean Energy
Redmond serves as the Director of the Wisconsin Office of Sustainability and Clean Energy and is leading the development of a plan that assists the state of Wisconsin in fighting the effects of climate change. Redmond is leading the development of a comprehensive statewide clean energy plan to actively implement the use of clean energy resources and technology to help the state reach a 100% carbon free electricity by 2050 goal, build the clean energy workforce and foster innovation. Redmond has worked for the State of Wisconsin for 19 years and is accountable for planning, administration and oversight of statewide energy programs and regulatory policies. She has significant experience in directing federally funded grant and loan programs, and ratepayer energy efficiency and renewable energy programs.
Giri Venkataramanan
Professor of Electrical and Computer Engineering, UW-Madison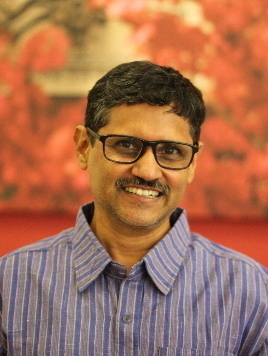 Giri Venkataramanan's research program covers the major aspects of power conversion systems in different application areas of electric power generation, distribution, transmission and utilization systems. The horseshoe, the water wheel, the windmill, the steam engine ... systems for energy transport and power conversion have always been at the forefront of human imagination. Rooted in that tradition, modern electrical power converters have evolved through the interplay of historical, social, environmental and technological factors, among others. Venkataramanan and his group use careful empirical study, reinforced with analytical modeling to elucidate the role of these factors in determining the shape and form of electrical power converters.
Andrew Graettinger
Associate Dean for Research, Engineering & Applied Science, UW-Milwaukee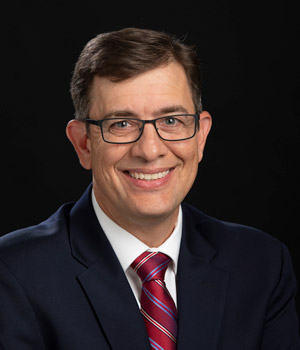 As associate dean for research, Dr. Graettinger continues to build on UWM's R1 status and the college's work to advance the frontier of technology, enhance the economic growth and vitality of the region and provide world-class research opportunities and experience for UWM's students. Dr. Graettinger previously served as professor and director of graduate programs at the University of Alabama's Department of Civil, Construction and Environmental Engineering.
Dr. Graettinger has worked on over $7.5 million in funded research focused on applying geographic information system technology to solve complex spatial problems in the field of civil engineering. His most recent research projects included those that developed spatial tools to accurately collect infrastructure characteristics, analyzed big data sets that contained both time and space elements, and improved organizational information handling for large agencies.
---
Date & Time
Location
Online - Join from anywhere!
Research Areas