We've all been feeling the effects of higher energy prices–at the pump, on our utility bill, and in the other goods and services we buy. Even though oil prices have recently dropped, the Russian invasion of Ukraine has caused a massive upheaval to global energy markets, especially natural gas. Meanwhile, the U.S. federal government has passed the Inflation Reduction Act, which offers a large number of incentives to businesses and households to invest in energy efficiency and clean energy. Held on Monday, October 10th from 4:45–6:00 p.m., this forum discussed the current and future outlook for energy prices and how the Inflation Reduction Act might affect energy affordability, especially for everyday Wisconsinites.
This event was offered both in-person at the Wisconsin Energy Institute and online through Zoom Webinar.
The University of Wisconsin-Madison is a barrier free campus and is committed to providing equal opportunity for participation in all programs, services, and activities. If you need an accommodation for this event please let us know by emailing outreach@energy.wisc.edu or calling 608-890-0946. Requests made with less than 3 weeks' notice will be honored when possible.
Moderator
Mary Blanchard
Associate Director, Wisconsin Energy Institute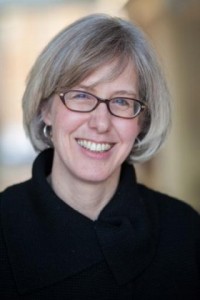 Mary Blanchard joined the Wisconsin Energy Institute (WEI) in January of 2014 as associate director.  Blanchard's career portfolio spans business development, product management, governmental relations, and marketing. Formerly the Director of Marketing and Governmental Affairs at Virent, Inc., Blanchard brings an extensive knowledge of the biofuel industry and a broad understanding of the economic, social and environmental opportunities created by sustained, cross-disciplinary research on energy.  She recognizes that innovations that improve the way we source and use energy can provide competitive advantage for industry, save money, open new markets, and create jobs, while reducing the environmental impacts of energy use.
Twenty years of industry experience have also taught Blanchard the value of creativity and versatility in approaching scientific projects aimed at complex industrial markets. Blanchard holds bachelor's degrees in Electrical Engineering and English from the University of Notre Dame, a master's degree from the London School of Economics, and a MBA from Northwestern University.
---
Speakers
Greg Nemet
Professor of Public Affairs, UW–Madison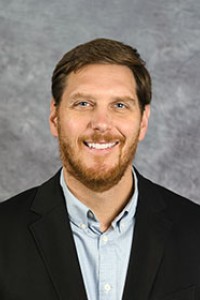 Gregory Nemet's research focuses on understanding the process of technological change and the ways in which public policy can affect it. He teaches courses in policy analysis, energy systems, and international environmental policy. Supported by an Andrew Carnegie Fellowship, Nemet published a book in 2019, "How Solar Energy Became Cheap: A Model for Low-Carbon Innovation," about how solar photovoltaics provide a model for low carbon innovation. He was awarded the inaugural World Citizen Prize in Environmental Performance by APPAM in 2019 and is currently a lead author for the Intergovernmental Panel on Climate Change 6th Assessment Report.
---
Pamela Ritger de la Rosa
Environmental Sustainability Program Manager, Milwaukee Environmental Collaboration Office (ECO)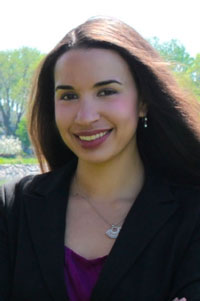 Pamela Ritger de la Rosa leads efforts to reduce energy use in City of Milwaukee-owned buildings, administers the PACE program, and supports the Better Building Challenge, among other efforts to advance building energy efficiency and sustainability for her work at ECO. She also works on expanding the electric vehicle charging network in the City of Milwaukee and advancing the transition of municipal fleets to electric and other low emissions vehicles. As a member of the City-County Task Force on Climate and Economic Equity since 2019, Pam helps implement many recommendations of the Milwaukee Climate and Equity Plan in this role. Pam is a graduate of the University of Wisconsin Law School and the La Follette School of Public Affairs, and completed a certificate in Energy Analysis and Policy from the Nelson Institute for Environmental Studies at UW-Madison. Pam is also on the Advisory Board of the Midwest Renewable Energy Association and is an active member of the Wisconsin Hispanic Lawyers Association.
---
Corbett Grainger
Associate Professor of Agriculture & Applied Economics, UW–Madison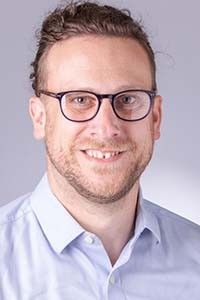 Corbett Grainger is an economist with research interests in environmental and natural resource economics. His current work studies the effects of environmental regulations on different demographic groups, the political economy of environmental policies, ambient air pollution monitoring, and market-based approaches to environmental management. 
Date & Time
Location
1115 Wisconsin Energy Institute (and Online)
Research Areas