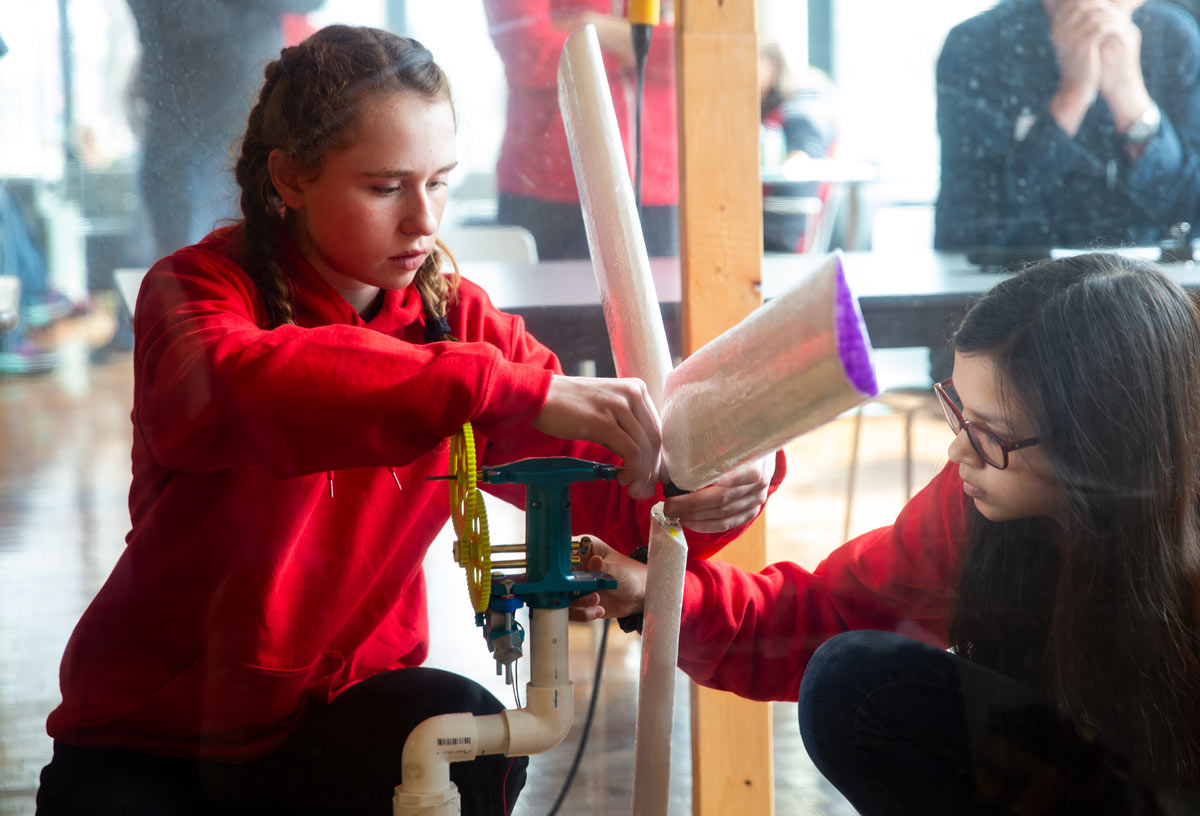 The KidWind Challenge is a hands-on student wind turbine design competition that engages middle- and high-school students in STEM through the lens of wind energy. Student teams design and construct small wind turbines that they test in a wind tunnel, and meet with a panel of judges to present their design process and demonstrate their contextual knowledge of wind energy.
Read more about the KidWind challenge here. Check out our photo album of the 2019 competition here.
Join us for an educator workshop in October!
Date & Time
Location
Wisconsin Energy Institute
Research Areas