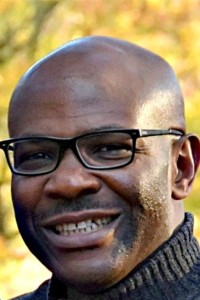 Assistant Professor of Food Science
College of Agricultural & Life Sciences
Dr. Victor Ujor is an assistant professor in the Department of Food Science at the University of Wisconsin–Madison. Prior to joining UW–Madison in 2021, Dr. Ujor was an assistant professor of bioenergy and Water Treatment Management at the Agricultural Technical Institute at The Ohio State University. He received his Ph.D. in applied microbiology and biotechnology from the University of Westminster.
As a graduate student, Dr. Ujor used omics tools to study the molecular mechanisms that drive strong biochemical responses during antagonistic interactions between fungal species. In his postdoctoral work, Dr. Ujor's worked on increasing the production of biofuels and bio-derived chemicals using metabolic engineering and bioprocess design.
Dr. Ujor's research explores metabolic engineering, synthetic biology, and bioprocess design for enhancing the production of biofuels and bio-derived chemicals, bio-based waste-to-energy technologies, and recovery of water from liquid waste streams.
Research Interests
Renewable fuels and chemicals
Metabolic engineering/synthetic biology
Bio-based waste-to-energy technologies
Bioprocess design
Research Areas
Related News