February 2, 2022, 9:00 am - 4:00 pm

Online event will start at 9:30 am
In-person registration closed
This is the third of three workshops exploring the development of a circular bioeconomy ecosystem in which renewable and waste resources are used as raw materials, substituting biomass-based and recycled carbon for fossil carbon in energy and products. Developing these bio-based production chains and businesses could create jobs, help decarbonize Wisconsin industries, and promote statewide rural economic development.
Sustainable alternatives are needed to meet society's growing demand for fuels and chemicals now sourced from petroleum. Fueling the aviation sector presents a particular challenge not easily solved by electrification or the renewable fuels currently available for on-road transportation. In addition, numerous chemicals that are the building blocks of a wide range of everyday products and materials are now made from fossil fuels. New technologies and industries are emerging to produce jet fuel and chemicals from waste sources and renewable biomass, and governments and industrial partners are investing to bring these sustainable alternatives to commercial scale.
Join us, either in-person or virtually, on Thursday, Feb. 2 to help identify and explore the gaps and opportunities of sustainable aviation fuels and biobased chemicals in Wisconsin and connect with other stakeholders of the bioeconomy. There is no cost to attend and breakfast and lunch will be provided.
Agenda
9:00 am – Breakfast and Networking
9:30 am – Welcome – Mary Blanchard, Associate Director, WEI

WEI / Great Lakes Bioenergy Overview – Tim Donohue, Director, WEI and GLBRC, Ira L. Baldwin Professor of Bacteriology, UW–Madison

9:40 am – Introductions – Deb Gurke, Internal Consultant, UW–Madison
9:50 am – Technical, Policy, and Market Overview of Sustainable Aviation Fuels (SAF)

Steve Csonka, Executive Director, Commercial Aviation Alternative Fuels Initiative

10:40 am – Overview of Biobased Chemicals: Market, Technical, and Policy

Brent Shanks, Director of Center for Biorenewable Chemicals, Iowa State University

11:20 am – Break
11:30 am – Focused Conversation
11:55 am – DOE BioEnergy Technologies Office presentation

Mark A. Shmorhun, Technology Manager, US Department of Energy, Bioenergy Technologies Office (Remote)

12:20 pm – Lunch
1:00 pm – Industry & Research Case Studies

Phaxtec, Inc. – Anindya Mukherjee, Founder and CEO (Remote)
Gevo – Michael LaFollette, Director of Strategic Business Development (Remote)
Great Lakes Bioenergy Research Center – Dan Noguera, Wisconsin Distinguished Professor of Civil and Environmental Engineering, UW–Madison
Pyran – Daniel McClelland, Vice President of Catalysis
LanzaJet – Meg Whitty, Vice President of Marketing and Corporate Relations
Virent – Dave Kettner, President & General Counsel

2:45 pm – Break
2:55 pm – Focused Discussion
3:30 pm – Group Discussion
3:40 pm – Final Remarks
3:45 pm – Networking Event
Speakers
Steve Csonka
Executive Director, Commercial Aviation Alternative Fuels Initiative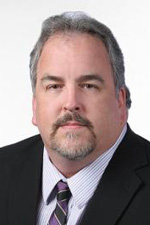 Steve Csonka leads the Commercial Aviation Alternative Fuels Initiative (CAAFI), a coalition of airlines, manufacturers, energy producers, researchers, and government agencies working to develop and deploy alternative jet fuels for commercial aviation. With more than 35 years of experience with commercial aircraft engines and fuels, he holds a master's degree in propulsion and combustion engineering from the University of Cincinnati.
---
Tim Donohue
WEI and GLBRC Director, Ira L. Baldwin Professor of Bacteriology, UW–Madison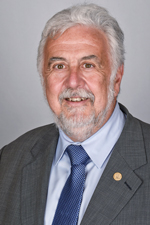 The Wisconsin Energy Institute Director, Tim Donohue, is Ira L. Baldwin Professor of Bacteriology and UW Foundation Fetzer-Bascom Professor at the University of Wisconsin–Madison. Donohue is an internationally-recognized expert on bio-and genome-based conversion of renewable resources into valuable products. He is a Past President and current Secretary of the American Society for Microbiology, the oldest and largest biological sciences professional society in the country. Donohue is an honorary fellow of the American Association for the Advancement of Science and the American Academy of Microbiology, has served on numerous federal and international advisory panels, and has led large federally-funded cross-disciplinary graduate training programs. Since 2007, Donohue has served as principal investigator and director of Great Lakes Bioenergy, a U.S. Department of Energy Office of Science-funded renewable fuels and chemicals research center.
---
David Kettner
President & General Counsel, Virent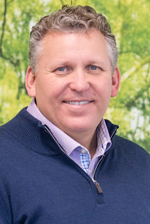 Dave joined Virent in 2007 and served as the company's VP of Legal Affairs and Business Operations before taking on the role as President in early 2019. He is a licensed attorney with 20+ years of experience in intellectual property, contract and other corporate legal and business matters. Before joining Virent, Dave served as Chief Legal Counsel for the Wisconsin Alumni Research Foundation (WARF) and an attorney in private practice working with Quarles & Brady LLP. He currently serves on the Board of Directors for the Advanced BioFuels Association (ABFA), BIO and BIO's Industrial & Environmental Section, and the Alternative Fuels and Chemicals Coalition. Dave holds a JD in Law and BS in Genetics and Cell Biology from the University of Minnesota.
---
Michael LaFollette 
Director of Strategic Business Development, Gevo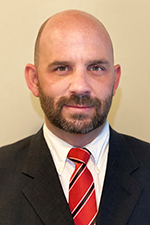 Michael LaFollette has served as Director of Strategic Business Development at Gevo since December 2021. He holds a BS in Chemical Engineering and an MBA from the University of Utah. Michael has over 15 years experience in engineering, maintenance, and operations management in a diverse range of industries including mineral processing, power generation, and petrochemicals. Before joining Gevo, he served as Senior Manager of Operations Excellence at Texas Petrochemicals Group (TPC), a private equity owned chemicals company, where he developed and led strategic business improvement initiatives and ensured alignment between operations and commercial outlook. Michael is a results-driven leader with emphasis in manufacturing leadership, work process optimization, and financial modeling.
---
Daniel McClelland
Vice President of Catalysis, Pyran Inc.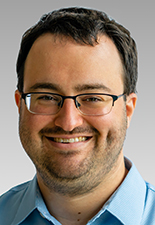 Dan McClelland joined Pyran, Inc in 2019 as the VP of Catalysis, where he leads the laboratory R&D development for the bio-based 1,5-pentanediol pathway and new C5 derivatives. In addition to his R&D responsibilities, Dan plays a key role in the scale-up of the 1,5-pentanediol process, working to bring it to commercialization. He holds a BS in Chemical Engineering from Illinois Tech and a Ph.D. in Chemical Engineering from the University of Wisconsin-Madison which he received in 2018 and was focused on catalytic conversion of biomass.
---
Anindya Mukherjee
Founder and CEO, PHAXTEC, Inc.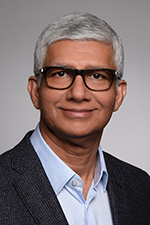 Anindya Mukherjee is a Global Business Executive with 20 years enterprise leadership success for high-growth organizations. He has steered 6 technology start-up spin-offs and M&As and helped bring in venture capital investments to several start-ups.  He has managed businesses across Europe and North America.  Anindya is a 30-year veteran of the plastics industry and has helped commercialize polymers including Polyamide 4,6 and PHA, and food additives & nutraceuticals.  After having spent over 15 years in the field of biobased materials, Anindya co-founded the non-profit Global Organization for PHA (GO!PHA) to promote use and proliferation of PHA.  In 2019 he founded PHAXTEC™ , Inc. that is developing a novel technology to commercially produce PHA biopolymers from waste gases. Anindya has a bachelor's in Chemical Engineering, a Masters in Polymer Science and an MBA from Vanderbilt University, Nashville, Tennessee.
---
Dan Noguera
Wisconsin Distinguished Professor of Civil and Environmental Engineering, UW–Madison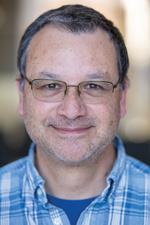 Dan Noguera is a professor in UW–Madison's Department of Civil and Environmental Engineering. His research group works on environmental biotechnology with a focus on bioenergy and sustainability. His research interests include the biological transformation of lignin and other lignocellulosic materials to valuable chemicals, and minimizing energy use in biological processes during wastewater treatment.
---
Brent Shanks
Director of Center for Biorenewable Chemicals, Iowa State University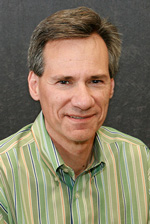 Brent Shanks is an Anson Marston Distinguished Professor in Engineering and the Mike and Jean Steffenson Faculty Chair in Chemical and Biological Engineering at Iowa State University. He established and serves as Director of the Center for Biorenewable Chemicals (CBiRC), formerly a National Science Foundation Engineering Research Center. Brent is co-founder of Pyrone Systems, Inc., which is commercializing pyrone technology developed in CBiRC. He is on the advisory boards for the Plant Based Products Council (PBPC) and the DOE BOTTLE Consortium. After receiving his B.S. degree from Iowa State University in 1983, he completed his Ph.D. degree at the California Institute of Technology in 1988. From 1988 to 1999 he worked as a Research Engineer and Department Manager in the Catalyst Department at the Shell Chemical Company technology center in Houston, Texas. He joined the faculty at Iowa State University in 1999, where his group's research has primarily involved reaction systems for efficiently converting plant-based feedstocks to chemicals.
---
Dr. Mark A. Shmorhun
Technology Manager, US Department of Energy, Bioenergy Technologies Office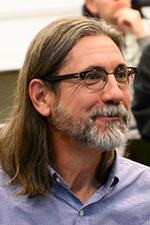 Mark is a Technology Manager with the US Department of Energy Bioenergy Technologies office. Mark collaborates with biotechnology companies and national laboratories to develop and mature mid-stage biofuels, bioproducts and biopower R&D with an emphasis on chemical process development, plant engineering and design.  
Mark attended Drexel University where he received his BS in Chemical Engineering and MS in Materials Engineering.  Mark earned his PhD in Macromolecular Science and Engineering from Case Western Reserve University and an MBA from the Raymond A. Mason School of Business at the College of William and Mary.
---
Meg Whitty
Vice President, Corporate Relations & Marketing, LanzaJet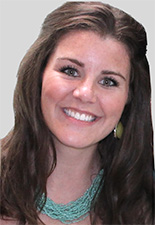 Meg serves as the Vice President of Corporate Relations and Marketing at LanzaJet, joining the company in 2022. She started working in biofuels nearly 15 years ago working for USDA Rural Development in Washington, D.C., helping farmers and rural small businesses who were looking to grow biofuel feedstocks and access funding for clean energy. From there she went on to United Airlines where she helped launch a Midwest Aviation Sustainable Biofuels Initiative to tackle the complexities across the value chain of building a new industry for SAF. Meg has experience in strategy, innovation, marketing, and operations across government, corporations, start-ups and high growth companies. Meg earned her M.B.A. from Northwestern University's Kellogg School of Management, and her B.A. in Government from Georgetown University.
Date & Time
Location
DeLuca Forum (and online)
Research Areas