As interest and investment in cryptocurrency grows, so does attention to the energy and climate impacts of the computing power that supports this digital asset. Join us on Tuesday, Feb 22nd for a conversation around the concerns and possibilities of cryptocurrency and blockchain technologies in the face of urgent action to address climate change.
---
Moderator
Kieran Furlong
Senior Fellow, COWS, University of Wisconsin-Madison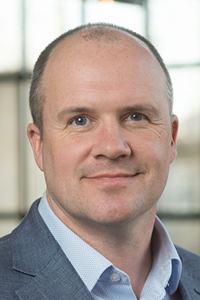 Kieran Furlong is a Senior Fellow with COWS at UW-Madison and a Venture Partner with Rabo Ventures. He has extensive experience in the fields of renewable energy, chemicals, agriculture, innovation and venture capital. Previously he was a partner in the Ireland Agtech Fund with Finistere Ventures, has worked in numerous start-ups in the sustainability space and spent the early part of his career in the global chemical industry. Kieran has mentored on-campus innovators in his role at Discovery to Product at UW-Madison. He has a degree in Chemical Engineering from University College Dublin and an MBA from Stanford University.
---
Speakers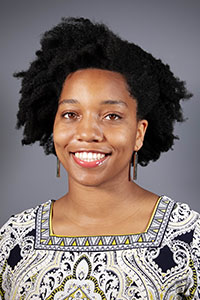 Destenie Nock
Assistant Professor in Civil & Environmental Engineering (CEE), and Engineering and Public Policy (EPP), Carnegie Mellon University
Dr. Destenie Nock is a leader in energy justice and sustainable energy transition trade-off analysis.  In her role as an Assistant Professor in Civil & Environmental Engineering (CEE), and Engineering and Public Policy (EPP) she creates optimization and decision analysis tools which evaluate the sustainability, equity, and reliability of power systems in the US and Sub-Saharan Africa.  She has pioneered the development of algorithms to identify hidden forms of energy poverty, which is vital to achieving energy justice.  In her other role as the Chief Sustainability Officer for DevvESG Streaming she develops methods for tracking environment and social good using Blockchain technology. These methods help verify and validate organizations sustainability progress. 
---
Kyle McDonald
Kyle McDonald is an artist working with code. He crafts interactive installations, sneaky interventions, playful websites, workshops, and toolkits for other artists working with code. Exploring possibilities of new technologies: to understand how they affect society, to misuse them, and build alternative futures; aiming to share a laugh, spark curiosity, create confusion, and share spaces with magical vibes. Working with machine learning, computer vision, social and surveillance tech spanning commercial and arts spaces. Previously adjunct professor at NYU's ITP, member of F.A.T. Lab, community manager for openFrameworks, and artist in residence at STUDIO for Creative Inquiry at CMU, and YCAM in Japan. Work commissioned and shown around the world, including: the V&A, NTT ICC, Ars Electronica, Sonar, Todays Art, and Eyebeam.
---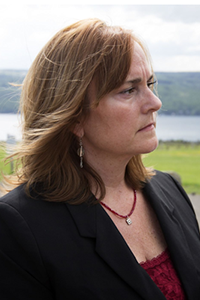 Yvonne Taylor
Seneca Lake Guardian
Yvonne is the Vice-President of Seneca Lake Guardian, an all-volunteer grassroots organization and Waterkeeper Affiliate dedicated to protecting New York's Finger Lakes and its residents from environmentally destructive projects. She lives on the East side of Seneca Lake on land that has been in her family for generations. Yvonne is a Speech-Language Therapist who works with at-risk adolescents, with an early work history in the Finger Lakes agri-tourism industry in wineries, restaurants, bed and breakfasts, and on sailing charters on Seneca Lake (and as the Pace Car Driver for Watkins Glen International).
When Texas-based Crestwood purchased US Salt for the sole purpose of storing and transporting fracked gas in 2011, she helped found and became Vice President of Gas Free Seneca. Over several years, she created alliances with citizens, businesses, and non-profits to advocate against the project. These efforts led to Crestwood's decision to eliminate expanded natural gas storage and butane from their proposal along the shores of Seneca Lake, along with the removal of substantial above ground industrial infrastructure that would threaten the vital agri-tourism industry in the Finger Lakes. Currently, Seneca Lake Guardian is fighting the expansion of a Bitcoin mining operation at the Greenidge natural gas plant along the shores of Seneca Lake.
---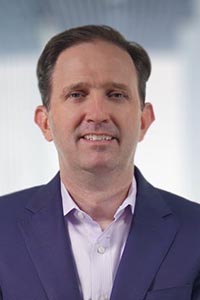 Tad Piper
CFO, Compute North
Tad Piper acts as a catalyst to growth for emerging businesses. He has spent over a decade working with early stage companies and was a nationally recognized Wall Street research leader in the software and technology marketplace. Tad has served in roles ranging from CEO, President, CFO, Chief Strategy Officer and Product Development, helping drive innovation and sales to achieve rapid growth across multiple industries. His broad background in financial and business analysis, market strategy, and operational leadership has allowed him to quickly assimilate with diverse leadership teams to focus on early market traction, raising capital and success.
 
Tad has a BA from Williams College, a graduate diploma in Financial Analysis from Stirling University, Scotland and is a Charter Financial Analyst charter holder.
Date & Time
Location
Online, join from anywhere!