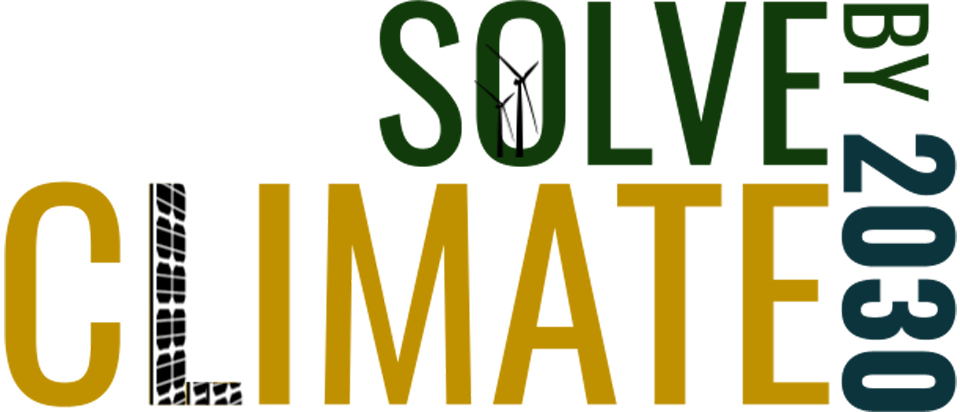 The world's top climate scientists have told us we have a ten-year window to make rapid reductions in the carbon pollution causing global warming in order to hold the warming to the low end of under 3° F. Meanwhile, clean energy solutions have gotten less expensive, and in many markets, these solutions now cost less than fossil fuel alternatives. Focusing state and local action around climate solutions could open the road to "solve climate" over the next decade.
The Wisconsin Energy Institute is joining Center for Environmental Policy at Bard College in holding a simultaneous "global dialog" webinars around the world gathering experts together to offer concrete local actions to address climate change. The recording of this event can then be used by high school and college teachers across the state and country to #MakeClimateAClass and continue the conversation.
Taking action on climate change has never been more crucial, and doing so can lead to healthier communities, economies, and environments across our state. Join us on April 7th from 7:00–8:15pm CT for an evening of conversation with the folks behind some of Wisconsin's leading climate solutions.
If you need an accommodation to attend or participate in this event, please contact us at outreach@energy.wisc.edu. All accommodation requests should be made no less than two weeks before the event. We will attempt to fulfill requests made after this date, but cannot guarantee they will be met.
---
Moderator
Morgan Edwards
UW–Madison Assistant Professor of Public Affairs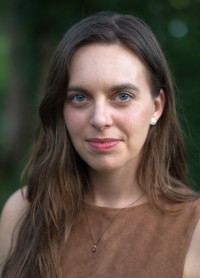 Morgan Edwards is an Assistant Professor a the University of Wisconsin-Madison's La Follette School of Public Affairs. Her research and teaching focus on human-centered energy responses to the climate crisis across policymaking scales. She draws on mixed quantitative and qualitative methods, combining large datasets and community knowledge with systems modeling, to assess and track the multi-dimensional impacts of human energy use. Current projects focus on fixing leaks in natural gas distribution systems, accelerating the phase-out of coal power plants, and assessing the equity implications of large-scale use of negative emissions technologies.
Speakers
Mandela Barnes
Wisconsin Lieutenant Governor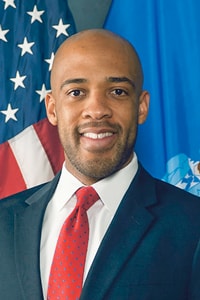 Mandela Barnes serves as Wisconsin's 45th Lieutenant Governor. He is the first African-American to serve as a Lieutenant Governor in Wisconsin, and the second African-American to ever hold statewide office. Born and raised in Milwaukee, Lt. Gov. Barnes is the son of a public-school teacher and a United Auto Workers member, to whom he credits much of his success.
Lt. Gov. Barnes is an alumnus of Alabama A&M University. After his time there, he worked for various political campaigns and in the city of Milwaukee mayor's office, eventually becoming an organizer for Milwaukee Inner City Congregations Allied for Hope, a Milwaukee-based interfaith coalition that advocates social justice. He also worked for the State Innovation Exchange, a national progressive public policy organization.
In 2012, Lt. Gov. Barnes was elected to the Wisconsin State Assembly, where he served two terms. His tenure in the State Assembly included serving as Chair of the Legislature's Black and Latino Caucus and becoming a recognized leader on progressive economic policies and gun violence prevention legislation.
Within his current role, Lt. Gov. Barnes uses a platform of sustainability and equity to fight for solutions that invest in opportunities and fairness for every child, person, and family in Wisconsin, regardless of ZIP code.
---
Stephanie Salgado
Member, Governor's Task Force on Climate Change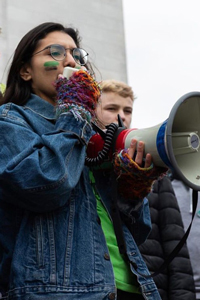 Stephanie Salgado is a member of the Governor's Task Force on Climate Change and co-founder of Wisconsin's Youth Climate Action Team (YCAT). In 2019, Stephanie was selected by Lieutenant Governor Mandela Barnes to serve on the Task Force as the youngest member on the committee. She graduated from James Madison Memorial High School with honors and she was active in organizing youth during the September 2019 Climate Strike. She is currently studying Environmental Studies and Political Science at UW–Madison. Five years ago she moved with her family to the United States from Honduras. She is a co-author of the book Green Card Youth Voices: Immigration Stories from Madison and Milwaukee High Schools.
---
Dylan Bizhikiins Jennings
Director of Public Information, Great Lakes Indian Fish and Wildlife Commission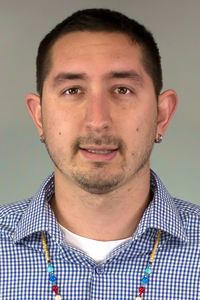 Dylan Bizhikiins Jennings earned his BA in Anthropology and Archaeology with certificates in American Indian Studies and Environmental Studies from UW–Madison in 2013. Before he became Director, Jennings served as an Outreach Specialist and as a Wildlife and Biological Services Intern with the Great Lakes Indian Fish and Wildlife Commission (GLIFWC). Jennings' experience in advocating for Anishinaabe language and Ojibwe culture includes work on projects such as The Ogichidaag Storytellers Video Series that provides educational videos about the history of Ojibwe treaty rights and subsistence in the Ceded Territories. Jennings served as a Tribal representative for the Regional Tribal Operations Committee for Region 5 of the U.S. Environmental Protection Agency, is a former Tribal Council Member for the Bad River Tribe, and currently serves on Governor Ever's Task Force on Climate Change.
---
Seth Hoffmeister
Organizing and Political Director, Wisconsin Conservation Voters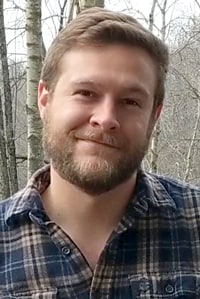 As Organizing and Political Director, Seth works to ensure conservation champions are elected to local and state-level offices across Wisconsin. Seth leads a team of field organizers to develop and implement strategies that recruit new conservation voters, develop leaders, and engage activists on top conservation issues. He also serves as the Chair of the Green Bay Sustainability Commission.
Date & Time
Location
Online - Join from anywhere!
Research Areas