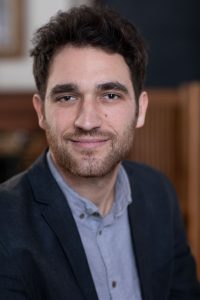 PLEASE NOTE: In compliance with campus policy to slow the spread of COVID-19, this seminar will be offered online only.
To receive instructions on how to watch the seminar remotely, please join the seminar mailing list by sending a blank email to join-energy-seminar@lists.wisc.edu.
In this Sustainable Energy Seminar, Todd Newman, Assistant Professor of Life Sciences Communication, will discuss the emergence of science as a brand, especially as it pertains to climate and energy issues.
Abstract:
The purpose of using marketing techniques is grounded in one of the cornerstones of communication: "know your audience." Yet, in our efforts as a community to better understand public engagement and communication, we have overlooked the latent associations of both scientists and the public to science. The connections that both the public and scientists have to science are the building blocks for understanding the brand of science. Just as marketers carry out similar exercises to understand customers' relationships with particular products or services, so to must science communication professionals understand these similar dynamics. This lecture will present original evidence on how the U.S. public and scientists think about the brand of science, and the way in which the scientific community can strategically think about these meanings, specifically within the context of climate and energy issues. I will unpack the ambiguity in these meanings, and why ultimately this evidence suggests promising directions for how the scientific community guides communication and engagement strategies.
Date & Time
Location
Online Only
Research Areas