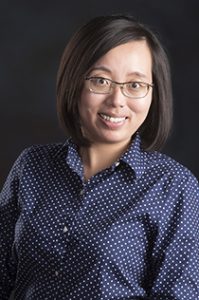 In this Sustainable Energy Seminar, Dr. Nan Li, Assistant Professor of Life Sciences Communication, will discuss the effects of Pope Francis' encyclical on climate change on U.S. public opinion and the implications for communication about climate change and clean energy.
Abstract: In 2015, Pope Francis issued an encyclical urging Catholics to focus on a broad range of environmental issues, including climate change. How did the U.S. Catholics on both the left and the right respond to the papal teaching? What are the implications on communicating climate change, sustainability and energy-related issues in polarized opinion environments?
This event is offered both in-person at the Wisconsin Energy Institute and online through Zoom Webinar. If attending online, registration is required. Click here to register for this and all other webinars as part of the Sustainable Energy Seminar series in Fall 2022.
Date & Time
Location
1115 Wisconsin Energy Institute (and Online)
Research Areas