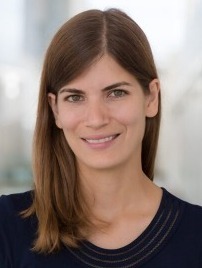 Join us on November 20 at 3:30 p.m. for this Sustainable Energy Seminar presentation by Dr. Allison Mahvi, Assistant Professor of Mechanical Engineering at UW-Madison.
Abstract
There are many ways to tackle energy challenges, from improving system efficiency to shifting loads to periods of the day where low-carbon energy sources are available. This presentation will discuss heat transfer research aimed at addressing these opportunities. The presentation will cover some fundamental work of thermal transport and how the findings are connected to the energy efficiency and production. We will then shift to a discussion of thermal energy storage and how that can improve flexibility. Thermal energy storage decouples the production of heating or cooling from its use, which can reduce costs and lead to a more efficient grid. Although there has been significant progress on materials development for thermal storage systems, a wholistic understanding of how to design these systems is needed. In this presentation, I will describe ways to design thermal storage devices and integrate those devices into systems to result in the largest benefit to building owners.
Registration
This event is offered both in-person at the Wisconsin Energy Institute and online through Zoom Webinar. If attending online, registration is required. Click here to register for this and all other webinars as part of the Sustainable Energy Seminar series in Fall 2023.
Date & Time
Location
1115 Wisconsin Energy Institute (and Online)
Research Areas