Scientists are on a mission to find ways to sustainably make fuels and products from plants like switchgrass and poplar instead of from petroleum. How does this fit into the transition to clean energy? Join us during National Clean Energy Week to meet researchers from the Great Lakes Bioenergy Research Center who work every day in the fields and the labs to turn plants into fuel.
This event is free and open to anyone. Note that the event will run from 4:00 - 5:00 pm Central time. Be sure to register to get the link!
Speakers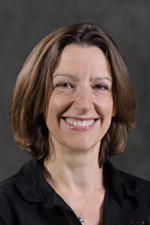 Federica Brandizzi
Michigan State University Foundation Professor of Plant Biology
Dr. Federica Brandizzi is a Professor of Plant Biology with the MSU-DOE Plant Research Laboratory and lead scientist for the plants area of the Great Lakes Bioenergy Research Laboratory. She has pioneered the implementation of advanced confocal microscopy for the study of plant organelles. Her research interests focus on the understanding of how plants produce materials of many kinds and how they handle stress on Earth and in space. Federica is the recipient of the MSU Innovation Center's 2020 Innovator of the Year Award in recognition of her research on increasing plant size to maximize the space needed for more crops. 
---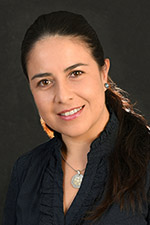 S. Carolina (Caro) Córdova
Postdoctoral Research Scientist
Dr. Caro Córdova is a Project Coordinator and Postdoctoral Research Scientist with the Great Lakes Bioenergy Research Center at the W.K. Kellogg Biological Research Station, part of Michigan State University. She is a member of Dr. G. Phil Robertson's lab of Biogeochemistry and Nitrogen cycling, and also the Long-term Ecological and Agroecosystem Research networks (LTER & LTAR). Her main research interest is to understand soil-plant-atmosphere interactions in order to find new and sustainable ways to promote resource use efficiency in agricultural production of bioenergy crops. Currently, she is working on quantifying how crop growth and nitrogen acquisition vary among switchgrass varieties, including examination of the potential importance of associative nitrogen fixation.
---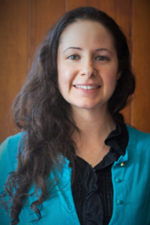 Caryn Wadler
Postdoctoral Researcher
Caryn Wadler is a Postdoctoral Researcher with the Great Lakes Bioenergy Research Center in Michael Thomas' lab in the Department of Bacteriology. Caryn received her doctoral degree from the lab of Dr. Garret Suen for studies on microbial cellulose degradation and cellulosic ethanol generation. Her current research focuses on using bacteria to generate useful products from the biorefinery waste to increase the cost effectiveness of making biofuels.
---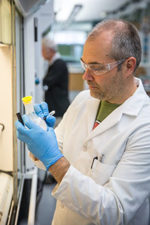 Steve Karlen
Associate Scientist
Steve Karlen is a Research Scientist with the Great Lakes Bioenergy Research Center in John Ralphs' lab in the Department of Biochemistry. Steve recently was part of a team that was awarded a patent for a method to synthesize acetaminophen — the active ingredient in Tylenol — from a natural compound derived from plant material. He pulls from a broad interdisciplinary background in instrumental analysis, chemistry, physics, material science, and biology to integrate and test strategies across the entire biorefinery. He is involved in integrating research in plant engineering, biomass pretreatment, deconstruction and both the biological and chemical conversion of biomass to liquid fuels and commodity chemicals.
---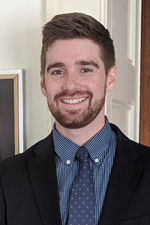 Acer VanWallendael   
Postdoctoral Researcher 
Acer VanWallendael is a Postdoctoral Research Associate with the Great Lakes Bioenergy Research Center in David Lowry's lab in the Department of Plant Biology at Michigan State University. His current research focuses on understanding switchgrass resistance to fungal pathogens, including smut and rust. His projects include uncovering the population genetics of the rust and smut pathogens and studying the role the leaf microbiome plays in mediating fungal resistance.
---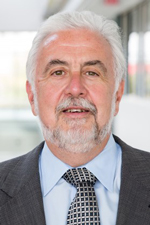 Timothy Donohue 
Director, UW Foundation Fetzer-Bascom Professor of Bacteriology, University of Wisconsin–Madison 
Tim Donohue has served as principal investigator and director of Great Lakes Bioenergy since its inception in 2007. His lab analyzes pathways and networks that microbes use to grow, generate biomass, or produce alternative fuels from renewable materials. They apply genome-informed methods to dissect the metabolic and regulatory pathways of industrially relevant bacteria. The goals of their efforts are to identify metabolic and regulatory elements that are critical to bacterial bioenergy formation, to obtain a thorough understanding of energy-conserving pathways of agricultural, biotechnological and environmental importance, and to use computational models to design microbial machines able to convert as much of the plan biomass as possible into hydrocarbon fuels, chemicals or precursors to biodegradable polymers.
---
Rebecca Smith
Associate Scientist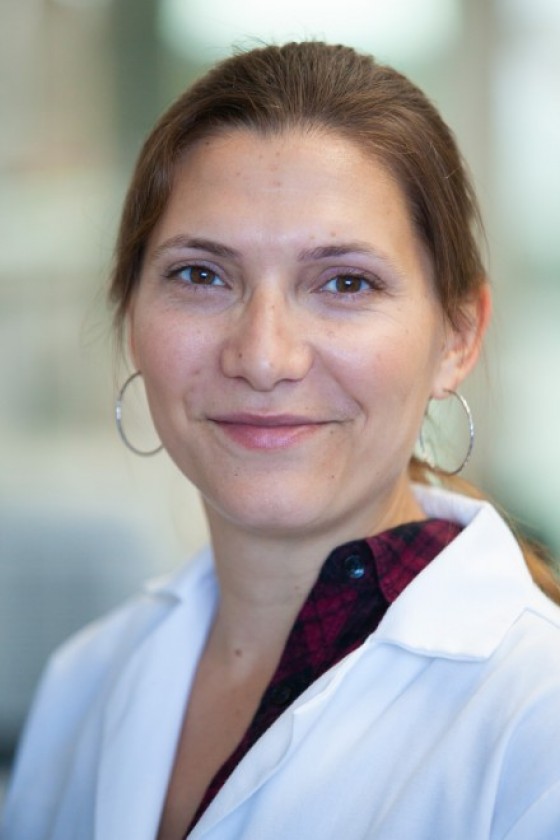 Rebecca Smith is an assistant scientist in John Ralph's lab at the Wisconsin Energy Institute and Great Lakes Bioenergy Research Center (GLBRC). In 2018, Smith received the Robert Rabson Award from the American Society of Plant Biologists, which honors early career professionals for their excellent contributions to bioenergy research. She also received GLBRC's 2018 Women in Science Award. As a member of the Ralph Lab, Smith's research focuses on how to make lignin more digestible.
Date & Time
Location
Online - Join from anywhere!
Research Areas