Attracting financing at multiple stages of product development and commercialization is often a high hurdle for energy-related (and most) start-ups. Investment and funding from venture capitalists, corporations, government, and others can be critical to the scale-up and deployment of new innovations at a speed and scale necessary to address climate change effectively. Join a discussion with start-up companies, venture capital investors, NGOs, and researchers to discuss the unique funding challenges faced by those commercializing energy and climate tech innovations and the knowledge, support, and other benefits offered by various types of investors.
This Forward in Energy Forum is presented as part of UW-Madison Innovate Week. The event will take place on Tuesday, September 26th online via Zoom Webinar. Registration is required for online attendance.
---
The University of Wisconsin-Madison is a barrier free campus and is committed to providing equal opportunity for participation in all programs, services, and activities. If you need an accommodation for this event please let us know by emailing outreach@energy.wisc.edu or calling 608-890-0946. Requests made with less than 3 weeks' notice will be honored when possible.
---
Moderator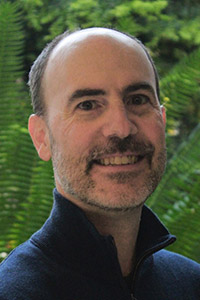 Abram Becker
Interim Director, Discovery to Product (D2P), UW-Madison
Abram Becker is Interim Director at Discovery to Product. As Interim Director, Abram works with the D2P team and campus community to set and implement strategic plans and programs that facilitate the commercialization of faculty, staff, and student innovation while also supporting the regional startup ecosystem. Abram has worked at Discovery to Product since 2016 as a Mentor-in-Residence and Innovation and Commercialization Specialist, supporting faculty, staff and students working to translate their ideas and inventions into innovations that can positively impact society and the world. In addition to his time at UW-Madison, Abram has over 20 years of diverse strategic, operational, and financial experience gained from roles working with startups, nonprofits, and industry-leading multinational corporations, including Ipsos, UBS, and Bristol-Myers Squibb.
Abram graduated from Duke University with a BS in Biology and later received an MBA with a Certificate in Health Sector Management from The Fuqua School of Business at Duke.
---
Panelists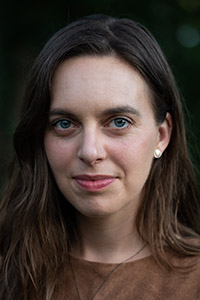 Morgan Edwards
Assistant Professor of Public Affairs, UW-Madison
Morgan Edwards is an Assistant Professor of Public Affairs. Her research and teaching focus on human-centered energy responses to the climate crisis across policymaking scales. She draws on mixed quantitative and qualitative methods, combining large datasets and community knowledge with systems modeling, to assess and track the multi-dimensional impacts of human energy use. Current projects focus on fixing leaks in natural gas distribution systems, accelerating the phase-out of coal power plants, and assessing the equity implications of large-scale use of negative emissions technologies.
Professor Edwards received her Ph.D. in Engineering Systems from the Massachusetts Institute of Technology (MIT), her S.M. in Technology and Policy from MIT, and her B.S. in Environmental Science and Economics from the University of North Carolina at Chapel Hill. Before coming to Madison, she was a President's Postdoctoral Fellow in the Center for Global Sustainability at the University of Maryland.
---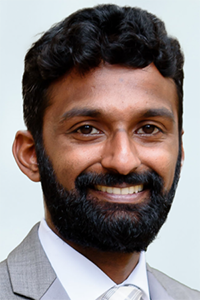 Shashank Churukanti
Venture Associate, Evergreen Climate Innovations
Shashank Churukanti is a Venture Associate at Evergreen Climate Innovations. Prior to joining the team, Shashank spent a decade at SpaceX, where he worked as a technical program manager. Some of the cutting edge products Shashank worked on during his time at SpaceX include the Avionics architecture of the Falcon 9 / Falcon Heavy launch vehicle, and a free-space electro-optical communication terminal.
Shashank works on the investment team at Evergreen, where he analyzes new investment opportunities, conducts due diligence on prospective companies, analyzes market trends across a range of climate tech sectors, and provides consultation on product development for Evergreen's portfolio companies.
Shashank received a dual bachelor's in Electrical Engineering & Economics from Northwestern University.
---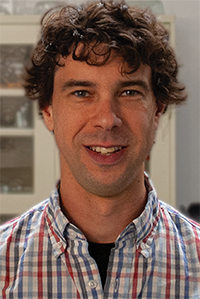 Matt Maroon
Chief Executive Officer, C-Motive
Matt has held product management and leadership roles in a range of startup companies, with experiences that were both venture capital as well as blue-chip company backed. In total, Matt is a six-time veteran of cleantech startups focused on next-generation energy storage technology. His previous endeavors include Firefly Energy, a startup focused on advanced lead-acid batteries, EnerG2, a startup creating high purity carbons for batteries and ultra-capacitors, GE Energy Storage, a startup with high-temperature sodium nickel chloride batteries for utility-scale applications, Aquion Energy, a startup with the worlds only safe and sustainable aqueous hybrid ion battery for renewable integration, Watt-Learn, a startup creating artificial intelligence for grid-connected batteries, and Oriden, a startup centered around a renewable project developer with a 500 MW pipeline of solar and storage projects.
Since 2004, his career in product management has focused on bridging the gap between the lab and the market, developing and selling new technologies into the rapidly evolving cleantech marketplace. With experience in half of a dozen distinct battery chemistries, software, renewable project development, applications from mobile to grid-scale, and well over 100 MWh deployed energy storage across the world, Matt has a track record of defining products and go-to-market strategies that work.
Matt earned his BS in mechanical engineering from Bradley University and holds multiple patents in energy storage and advanced materials.
---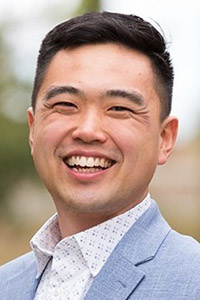 Jeffery Song
Activate Anywhere Fellowship Manager, Activate
Jeffery Song is currently a Fellowship Manager at Activate, where he leads the program operations for the inaugural Activate Anywhere Community, which recruits, selects, and supports 24 hard-tech start-up founders all across the country for a two-year fellowship and provides them with financial resources, mentorship, networks, and entrepreneurial education to help them bring their research to market. 
 
Jeffery previously managed the Science & Technology Policy Fellowship Program at the California Council on Science and Technology (CCST) and is an alum of that program. He was also previously a Transportation Policy Postdoctoral Researcher at the University of California, Davis, where his research focused on developing and evaluating clean transportation pilot programs in rural, disadvantaged communities in California.
 
Jeffery has a joint Ph.D. in Engineering and Public Policy as well as Civil and Environmental Engineering from Carnegie Mellon University, and a B.S. in Environmental Engineering and Applied Mathematics and Statistics from Johns Hopkins University.
Date & Time
Location
Online via Zoom Webinar
Research Areas