Nutrient Management as a Case Study
The impact of energy policy on health and wellbeing is a central issue facing the state of Wisconsin. WEI's first Forward in Energy Forum of 2017 will bring together experts from across campus to discuss the challenges in ensuring Wisconsin's water quality and agricultural systems. This event will be moderated by interim WEI director and University of Wisconsin–Madison chair of the agricultural and applied economics department Ian Coxhead.
Groundwater pollution is an issue across the state, and recently-proposed legislation on anaerobic digesters have put the topic front and center. A process by which farmers recycle manure or other organic waste into energy and crop fertilizer, anaerobic digestion has gained steam as a potential solution to the problem of groundwater contamination.
Join assistant professors of biological systems engineering Rebecca Larson and Troy Runge, with Richard H. Soit Assistant Professor of Chemical and Biological Engineering Victor Zavala as they talk about the status of current anaerobic digestion technology, what research needs to be done to improve the process, and how economically viable these projects could be in Wisconsin.
Registration is CLOSED, but walk-ins welcome. *Coffee and snacks will be provided.*
Presenters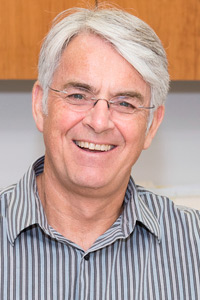 Ian Coxhead
Interim WEI Director, Professor and Department Chair of Agricultural & Applied Economics
Ian Coxhead is a development economist whose research includes, among other topics, the impacts of energy export booms, fossil fuel subsidies and carbon taxes in the developing world. Coxhead brings a wealth of administrative experience and breadth and depth of knowledge about our campus. He has served as Chair of the Department of Agricultural and Applied Economics since 2012, Chair of Development Studies for six years (2004-2009 and 2015-16) and Director of the Center for Southeast Asian Studies (2002-2005). Since 2002 Coxhead has almost continuously served in one or more administrative roles on the UW–Madison campus.
---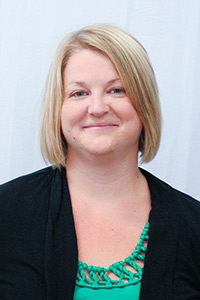 Rebecca Larson
Assistant Professor of Biological Systems Engineering
Dr. Larson is an assistant professor and extension specialist in the Biological Systems Engineering Department at UW–Madison focusing on biological waste issues. Becky completed her B.S, M.S., and Ph.D. in Biosystems Engineering at Michigan State University. Her research and extension interests include all areas of biological waste including manure management, handling and treatment of agricultural waste, diffuse source pollution, agricultural sustainability, and waste- to- energy technologies including biogas production from anaerobic digestion.
---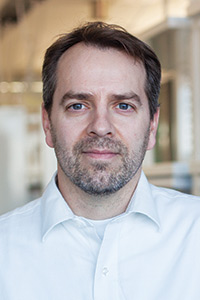 Troy Runge
Associate Professor of Biological Systems Engineering
Dr. Runge performs research and teaches in the bioenergy eld. He is a lignocellulose chemist by training and has Pulp and Paper Science degrees including a B.S. from UW-Stevens Point and M.S. and Ph.D. degrees from the Georgia Institute of Technology. Dr. Runge spent fifteen years working at Kimberly-Clark Corporation in a variety of research and engineering roles prior to joining UW–Madison. He is currently working in several aspects of bioenergy and bio-based materials with an emphasis on biomass composition and separation technologies.
---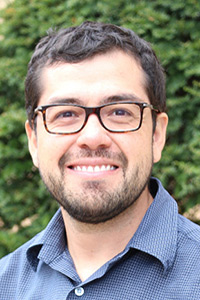 Victor M. Zavala
Richard H. Soit Assistant Professor of Chemical and Biological Engineering
Before joining UW-Madison, Dr. Zavala was a computational mathematician in the Mathematics and Computer Science Division at Argonne National Laboratory. He is currently the recipient of a Department of Energy Early Career Award under which he develops scalable optimization algorithms. He is also a technical editor of the Mathematical Programming Computation journal. His research interests are in the areas of mathematical modeling of energy systems, high- performance computing, stochastic optimization, and predictive control.
Date & Time
Location
Wisconsin Energy Institute, Room 1115
Research Areas