They say the stone age didn't end for a lack of stones. What's the future for biofuels and bio-based materials in a world of cheap oil and gas? What strategies are start-ups using when they can't easily match the price of fossil fuel-based competitors? Join us on January 26 as we explore the challenges and opportunities of developing and marketing bio-based products — from fuels to fabrics, plastics to personal care products — and how the traditional petroleum and chemical industries are responding.
Registration here!
---
Moderator
Kieran Furlong
Senior Fellow, COWS, University of Wisconsin-Madison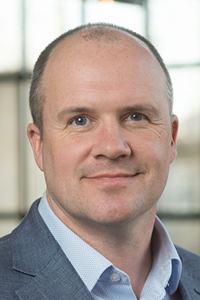 Kieran Furlong is a Senior Fellow with COWS at UW-Madison and a Venture Partner with Rabo Ventures. He has extensive experience in the fields of renewable energy, chemicals, agriculture, innovation and venture capital. Previously he was a partner in the Ireland Agtech Fund with Finistere Ventures, has worked in numerous start-ups in the sustainability space and spent the early part of his career in the global chemical industry. Kieran has mentored on-campus innovators in his role at Discovery to Product at UW-Madison. He has a degree in Chemical Engineering from University College Dublin and an MBA from Stanford University.
---
Speakers
William Banholzer
Research Professor, Honorary Fellow of Chemical & Biological Engineering, UW–Madison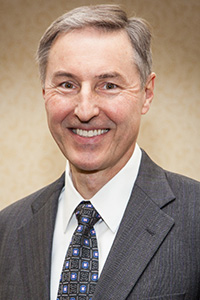 In the fall of 2013 Banholzer joined the University of Wisconsin following a 30-year career in industrial research.  At UW Banholzer has appointments in the Chemical and Biological Engineering Department, Chemistry Department, and the Wisconsin Energy Institute. At UW–Madison, his interest is to develop unique teaching materials focus on education about industrial chemistry.  Previously, Banholzer was an Executive Vice President leading Dow's Chemical's Venture Capital, New Business Development, Licensing activities, and served as Dow's Chief Technology Officer. In addition, he was a member of the Board of Directors for the Dow Corning Corporation, chairing the Corporate Responsibility Committee. Banholzer also served on the Dow AgroScience's Members Committee and the Dow Foundation Board of Directors.
---
Rachel Brenc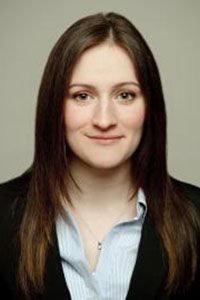 Chief of Staff to CEO of Lanzatech
Rachel Brenc is the Chief of Staff to the CEO at LanzaTech, a gas fermentation company that utilizes a proprietary microbe to convert waste gases to ethanol and other fuels and chemicals in a continuous process. She was the lead process engineer on the design of a first of its kind commercial plant in China, which successfully started in 2018. Rachel received her B.S.E. in Chemical and Biomolecular Engineering from Cornell University and currently resides in the Chicago area. 
---
Charles Dimmler
Co-founder and CEO of Checkerspot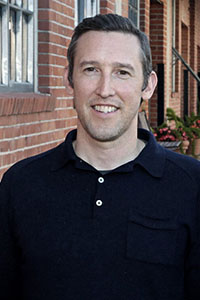 Charles Dimmler is the co-founder and CEO of Checkerspot. His career has focused on building and leading teams at emerging growth companies in the life sciences and biotechnology sector. He has deep expertise in general management and leading strategic transactions, with over $1 billion of completed transactions ranging from public and private financings to joint ventures, licensing and M&A. From 2008 to 2016, he served as Senior Vice President of Corporate Development at Solazyme, Inc. where he led financings and a range of other strategic transactions, including two venture capital rounds, the initial public offering, two public convertible debt issuances, and project financing for the construction of a commercial scale manufacturing facility in Brazil.
In addition to his corporate development responsibilities, he served as Acting General Manager of Solazyme's personal care business in 2009. Prior to Solazyme, Charles was the General Manager of Geron BioMed, Ltd., a wholly-owned subsidiary of Geron Corporation, where he led a team focused on developing R&D and preclinical cell therapy candidates. Charles began his career as an investment banker at Peter J. Solomon Company. From 2008 to 2016, Charles remained active in his community as an Operations Leader with the Bay Area Mountain Rescue Unit, the mountain search and rescue team of the San Mateo County Sheriff. Charles earned his MBA from the Stanford Graduate School of Business and his BA from Columbia University.
---
Beth Baker Bannerman
Chief Engagement & Sustainability Officer of Amyris
As the Chief Engagement & Sustainability Officer of Amyris, Beth Bannerman is responsible for Amyris' sustainability strategy and all company communications. She is passionate about combatting climate change and leads Amyris' advocacy for pro-climate and sustainable policies. Beth also oversees Amyris' first Environmental, Social and Governance (ESG) report, an important milestone for tracking Amyris's leadership in sustainable practices. As Amyris' lead for all internal and external communications, Beth is in charge of Amyris' corporate positioning, brand narrative, employee communication, media relations, owned communications platforms and more. 
Prior to Amyris, Beth was Head of Communications at The Royal Bank of Scotland Group, PLC, where she advised the Chief Operating Officer. Previously, she advised the bank's Chief Financial Officer and other C-level executives, on communications. She also led the bank-wide change management communications strategy and had senior responsibility for crisis, policy, media, and business communications.
Prior to RBS, Beth led consumer banking communications for Citizens Financial Group and was part of the core re-branding team which launched the Good Banking is Good Citizenship campaign. Beth started her career as a newspaper journalist and editor, until joining five former Dow Jones senior executives as Director of Operations and E-Commerce to build an internet startup – a real-time news and information service. She has earned numerous awards throughout her career, including the 2017 Cannes Silver Award for corporate film.
Date & Time
Location
Online
Research Areas