While the burning of fossil fuels for energy is the leading contributor to global greenhouse gas emissions, land-use impacts such as agriculture and deforestation are the next largest factor. Thanks to the beauty of photosynthesis, plants pull carbon from the atmosphere, and ultimately store more carbon in the land and in the products that we use.

What is the potential for biomass to reduce global carbon emissions? What are some of the more promising scalable solutions? What are the complicating factors in trying to deploy these solutions?
This event is free. Register here! Refreshments will be served.
Speakers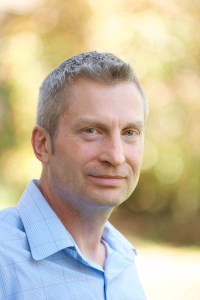 Richard Bergman
Economics, Statistics, and Life Cycle Analysis Research, USDA Forest Products Laboratory
Dr. Bergman's focus at FPL is on evaluating the forest sector's role in sustainable management of natural systems. This includes evaluating indicators of sustainability of forest management, estimating and analyzing the role of forests and wood products in mitigating climate change by storing carbon and offsetting emissions, evaluating opportunities to use forest biomass in the West to mitigate fire risk, and conducting life cycle analysis of the environmental effects of wood and bioenergy products.
---
Thea Whitman 
Assistant Professor, Soil Science
Dr. Whitman's research is situated at the nexus of soil biogeochemistry, microbial ecology and global environmental change. She works to understand the processes that control soil organic matter (SOM) dynamics and SOM interactions with microbes and minerals. Her lab combines soil biogeochemistry and microbiology with bioinformatics, molecular work and fieldwork to conduct fundamental and applied research with relevance for land-use management, agroecology and climate change policy.
---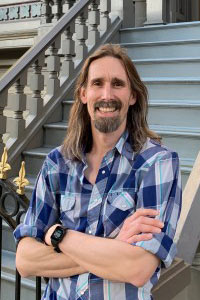 Gregg Sanford
Associate Scientist, Agronomy 
Gregg Sanford studies biofuel cropping systems and their potential sustainability. His research seeks to understand tradeoffs in the ability of these systems to perform ecosystem services, which include both provisioning services such as biomass production and supporting services such as carbon sequestration and nutrient retention.
Date & Time
Location
Wisconsin Energy Institute Atrium
Research Areas