Many of the things we use every day, including plastic bottles, lip balm, and crayons, are made from petroleum. Known as crude oil, this fossil fuel is also made into gasoline and diesel to power our cars, trucks, and boats. Negative environmental impacts of using fossil fuels, from climate change to water and air quality issues have prompted scientists and engineers at UW–Madison to find ways to make many of these everyday things – and other materials that aren't originally fossil fuel derived – out of plants. Join us to talk about the UW–Madison research that's bringing the "biorefinery" closer to reality.
Registration is encouraged but not required. Light refreshments will be provided.
Moderator
Troy Runge
Associate Professor and Chair, Biological Systems Engineering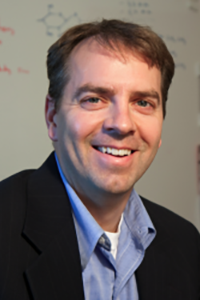 Troy Runge is an Associate Professor in the Biological Systems Engineering in CALS where he performs research and teaches in the bioenergy field. Troy is a lignocellulose chemist by training and has Pulp and Paper Science degrees including a B.S. from UW-Stevens Point and M.S. and Ph.D. degrees from the Institute of Paper Science and Technology at the Georgia Institute of Technology. Troy spent several years at UW as the Director of the Wisconsin Bioenergy Initiative, and prior to that spent fifteen years working at Kimberly-Clark Corporation in a variety of research and engineering roles for pulp, tissue, nonwoven, and hygiene product production. Troy is currently working in several aspects of bioenergy and bio-based materials with an emphasis on biomass composition and separation technologies.
Speakers
Brian Fox
UW–Madison Marvin J. Johnson Professor in Fermentation Biochemistry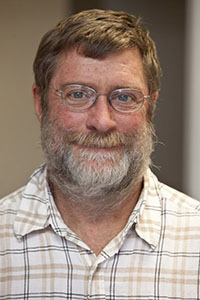 Brian Fox's research goals are to define the structure and the reactivity of the active site diiron center, to probe the catalytic contributions of the active site protein residues, and to determine the consequences of protein-protein and protein-substrate interactions on the outcomes of enzymic catalysis. More specifically, he is interested in determining the molecular details of catalytic reactions involving Delta 9D and T4MO. These soluble, multicomponent enzymes utilize dioxygen and NADPH to catalyze the oxidation of hydrocarbons.
---
Vatsan Raman
UW–Madison Assistant Professor of Biochemistry
Vatsan Raman's laboratory uses a synthetic biology approach to design proteins with new functions and engineer microbes for biosynthesis and bioremediation. One focus is designing proteins that respond to new ligands, with the goal of making novel protein-based small molecule sensors. Raman's lab uses these small molecule sensors, along with high-throughput genome engineering, to engineer microbes to produce valuable molecules such as natural products and biofuels. His group is also interested in studying mechanisms of allosteric regulation at molecular-level resolution using systems biology principles.
---
Michael G. Thomas
UW–Madison E.B. Fred Professor of Bacteriology
Michael G. Thomas is the E. B. Fred Professor of Bacteriology. Dr. Thomas is an expert on altering natural product biosynthesis using metabolic engineering of bacteria and the identification of new natural products using nontraditional approaches. He applies his expertise in metabolism to expand the development of bioenergy microbes to encompass a wider range of biofuels and bioproducts.
---
Kevin Barnett
Co-Founder of Pyran LLC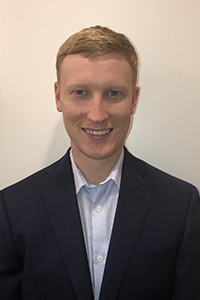 Kevin Barnett is co-founder of Pyran, a company focused on the production of renewable chemicals used in paints and coatings. Kevin recently completed his PhD in Chemical Engineering from UW–Madison where he developed Pyran's technology under the supervision of Professor George Huber.
Date & Time
Location
1115 Wisconsin Energy Institute
Research Areas