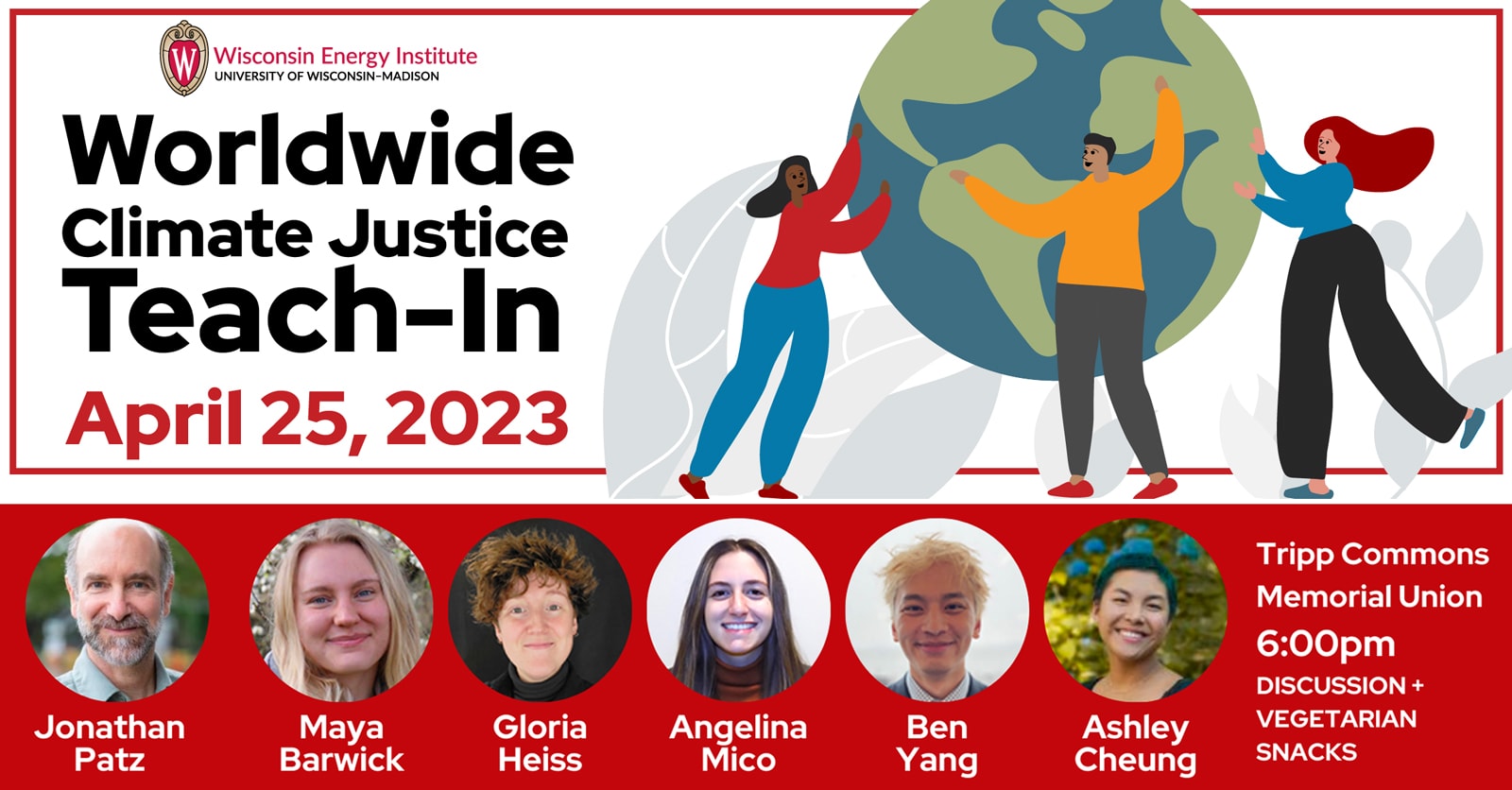 Gather with our campus community to move just climate solutions forward in Madison and across the world. This event will feature a panel of UW students acting on climate, a keynote presentation, vegetarian snacks, and time for small-group discussion. All are welcome.
---
Agenda
5:40: Doors open, light snacks
6:00: Welcome message
6:10: Keynote from Jonathan Patz, M.D., MPH
6:45: Snack break and small group discussion
7:15: Student Panel
8:00: Conclusion and send off message
---
Keynote Speaker
Jonathan Patz, Vilas Distinguished Achievement Professor and the John P. Holton Endowed Chair of Health and the Environment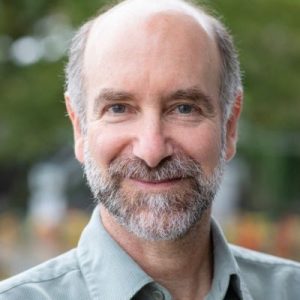 Jonathan Patz, MD, MPH, is Vilas Distinguished Achievement Professor and the John P. Holton Endowed Chair of Health and the Environment at the University of Wisconsin-Madison. From 2011-2022 he served as inaugural Director of UW-Madison's Global Health Institute and has faculty appointments in the Nelson Institute for Environmental Studies and the Department of Population Health Sciences. Patz also directs the university's Planetary Health Scholars Program. In 2019, he was elected into the National Academy of Medicine for his pioneering work at the intersection of climate change and public health. His efforts date back to 1994, when he convened the first-ever session (and wrote the first policy resolution) on climate change for the American Public Health Association. For over 25 years, Professor Patz has taught and conducted research on climate change and has published over 200 science publications and several textbooks on this environmental public health topic. Dr. Patz co-chaired the health report for the first Congressionally mandated US National Assessment on Climate Change and for 15 years served as a Lead Author for the United Nations Intergovernmental Panel on Climate Change (IPCC) – the organization that shared the 2007 Nobel Peace Prize. 
Student Sustainability Leader Panel 
Join five dedicated student activists from disciplines across campus for a discussion of climate, environment, and justice in Madison. Discover how you can work to combat the climate crisis, regardless of your academic or personal background, through this 45 minute question and answer panel discussion. 
Maya Barwick
Junior at UW–Madison in Environmental Sciences and German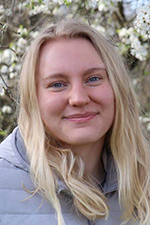 Maya Barwick (she/her) is a current junior who hails from Menomonee Falls, WI. She is majoring in Environmental Sciences and German, as well as earning a certificate in Sustainability. She currently serves as the Student Engagement LIaison for the University of Wisconsin–Madison Office of Sustainability, and is also on the Executive Board for Campus Leaders for Energy Action Now (CLEAN). Through her position at the Office of Sustainability, she encourages students to get involved in sustainability efforts, fosters connections between students and staff/faculty, as well as ensures the student opinion is heard during sustainability decision-making on campus. During her time in CLEAN, she has organized a variety of different events aimed at promoting awareness about clean energy at the University of Wisconsin–Madison. She is also part of the ASM Sustainability Committee, the Sustainability Student Advisory Council, and the Green Fund Review Committee.
---
Gloria Heiss
Senior at UW–Madison in Management, Human Resources, and Risk Management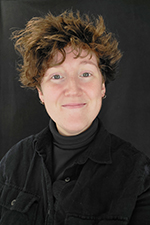 Gloria Heiss (she/they) is a fourth year student from Beloit, WI. She is majoring Managmenent, Human Resources and Risk Management, with a certificate in Design Strategy. They are a member and executive of the student organization Social & Environmental Business Advocates (SEBA), and have been for all four years of their undergrad. They also have worked alongside other amazing student leaders on the 2021 Earth Day March and events leading up to it, as well as alongside other SEBA executive board members in the Business School to increase curriculum and classes that pertain to sustainability. She has worked to build relationships between SEBA and other sustainability organizations such as ReWear It to host events at the Business School, and has planned a 2022 Career Trek to a composting site in Sun Prarie with ERBN. They have accepted a job as an analyst at Deloitte, and following graduation, will work in their unit that audits the company's sustainability measures and resource consumption. In addition to her work in sustainability, Gloria has a great love for early childhood development, and has done several projects in highschool and college to get books into the hands of kids - most recently, with the local nonprofit Madison Reading Project - and plans to continue after graduation. 
---
Angelina Mico
Senior at UW–Madison in Nutritional Sciences and Dietetics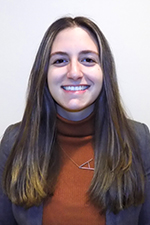 Angelina Mico (she/her) is a fourth year student from Pittsburgh, Pennsylvania at the University of Wisconsin–Madison. She will graduate this year with a Bachelors in Nutritional Sciences and Dietetics with a certificate in Global Health. She is a Co-Executive Director for Slow Food UW (SFUW), a 501(c)(3) chapter of Slow Food International dedicated to providing good, clean, fair food for all on UW-Madison's campus and the greater Madison Community. She is a Co-Director and Co-Producer of the independent student film "A Just Transition" which aims to highlight the intersections of climate change on food production and human health, the use of pipelines as a colonialist tool to oppress indigenous people, the fossil fuel sector and renewable solutions to the energy crisis, and environmentalism & activism as a bond between people of different backgrounds across the nation. After graduation, she plans to use her gap year to go abroad to perform soil health and nutrition research, gain experience in the agricultural sector, complete an Intensive Italian Language Immersion program, and apply for graduate school to study gastronomy, international food geopolitics, agroecology, or some combination of all three in an attempt to learn how to minimize the impact of climate change.
---
Ben Yang
Senior at UW–Madison in Civil and Environmental Engineering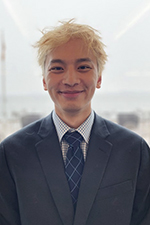 Ben Yang (he/him) is a senior from Minnesota currently studying Civil and Environmental Engineering. He is President of the student organization Engineers for a Sustainable World, an organization dedicated to engaging students in sustainability projects, fabrication, and initiatives. He is also a student intern at the Office of Sustainability. He also does research with the Morgridge Center where he is building a youth friendly aquaponics system for Basger Rock Middle School and Troy Community Gardens. Eventually, he hopes to work in non-profit work where he can provide students with hands on sustainability opportunities.
---
Ashley Cheung
Junior at UW–Madison in Conservation Biology & Community and Environmental Sociology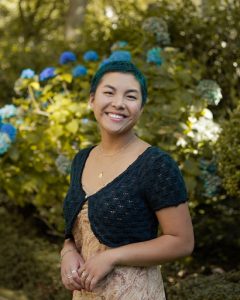 Ashley Cheung (she/her) is an artist, student organizer, and junior studying Conservation Biology and Community & Environmental Sociology. She is a descendant of Cantonese immigrants, and has lived and worked on the ancestral lands of the Salish people, the Nacotchtank people, and the Ho-Chunk people (Vancouver, Washington D.C., and Madison, respectively). She has two years of experience building active community relations in Madison through action contributing to collective care and systemic change. Her work is guided by the process of consciousness - reckoning relationships with the world and the people in it. Her long-term goals include designing sustainable food and land systems to achieve justice and liberation for all people: poor, queer, disabled, neurodivergent, and BIPOC, and co-owning a land trust with other BIPOC people to reclaim and regenerate systems of sustenance. In the meantime, she is looking to pick up skills in GIS, soil data collection and habitat restoration, and to have conversations with all sorts of people! In her free time, she can be found dumpster diving, practicing piano, and making reels on Instagram (@actuallytrees) about fungi adventures in the forest.
Date & Time
Location
Tripp Commons, Memorial Union, University of Wisconsin–Madison
Research Areas