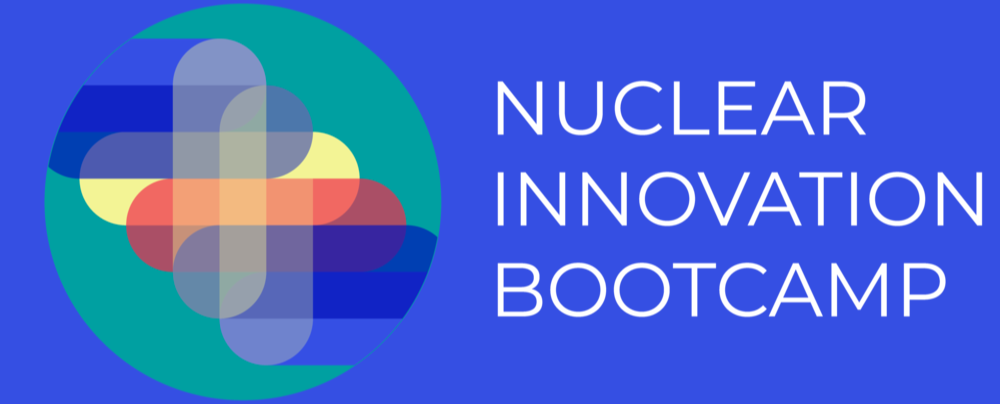 UPDATE May 5, 2020: The in-person 2020 Nuclear Innovation Bootcamp has been canceled. A shortened, online-only workshop will take place between Monday, July 27, and Friday, August 7, with participation will be restricted to past alumni, presenters, organizers, and select representatives from sponsoring organizations.
Creativity and Ideation
Each year, the Nuclear Innovation Bootcamp equips a select group of students and early-career professionals with the tools and understanding needed to approach the clean energy challenges of today and tomorrow.
Community and Influence
Our alumni, presenters, and mentors come from around the world and hold distinguished roles throughout industry, academia, and government. Their work incorporates multiple disciplines including technology, engineering, business, public policy, and stakeholder engagement.
Cross-Cutting Applications
A broad array of experience from our expansive network of partners informs our curriculum and helps us to communicate the role of nuclear power in today's changing energy landscape.

Who Should Apply?
The Nuclear Innovation Bootcamp is a unique opportunity to work with students, professionals, and experts from within and outside the nuclear industry who are excited about the future of clean energy. For two weeks, participants hear from experts across industries from all over the world. They are encouraged to ask hard questions and are expected to design ventures that will transform our future. Who can apply:
Undergraduate students in any field who are currently in their third year or later
Graduate students (including PhD) in any field
Early-career professionals in any field who have been working for less than 5 years.
Applications will be evaluated based on the applicant's demonstrated interest in clean energy innovation and/or business development. There are no implicit technical requirements to apply, although participants will be asked to think critically about technical possibilities over the course of the program.
Becoming a participant:
The organizing team will select 25 applications to extend invitations to. The selected applicants will be informed in late May by email of their selection. The Nuclear Innovation Bootcamp covers the price of lodging and meals during the two weeks of the program. Travel expenses to and from the Bootcamp are not covered. To finalize their enrollment the Selected applicants will have to pay a fee of $100 USD to secure their seat.
Directions:
Send your application package as a single PDF file to nuclearinnovationbootcamp@gmail.com
Please include a subject line that follows the format Lastname_Firstname_NIB2020
The deadline for submitting applications is 11:59pm ET on Wednesday May 6th, 2020
Your application package must contain:
Your CV
A letter of recommendation

*Recommenders can send their letters directly to nuclearinnovationbootcamp@gmail.com with a note that specifies the applicant. The applicant must also make a note of this in their application.
All recommendations must be received by the deadline

An essay answering the following three questions (maximum 1500 words)

Why is innovation in nuclear energy important to you?
What are you going to do to enable the success of nuclear energy?
What type of entrepreneurship experience do you have?
Date & Time
Location
Wisconsin Energy Institute
Research Areas