Host a Climate Solutions Workshop with Us!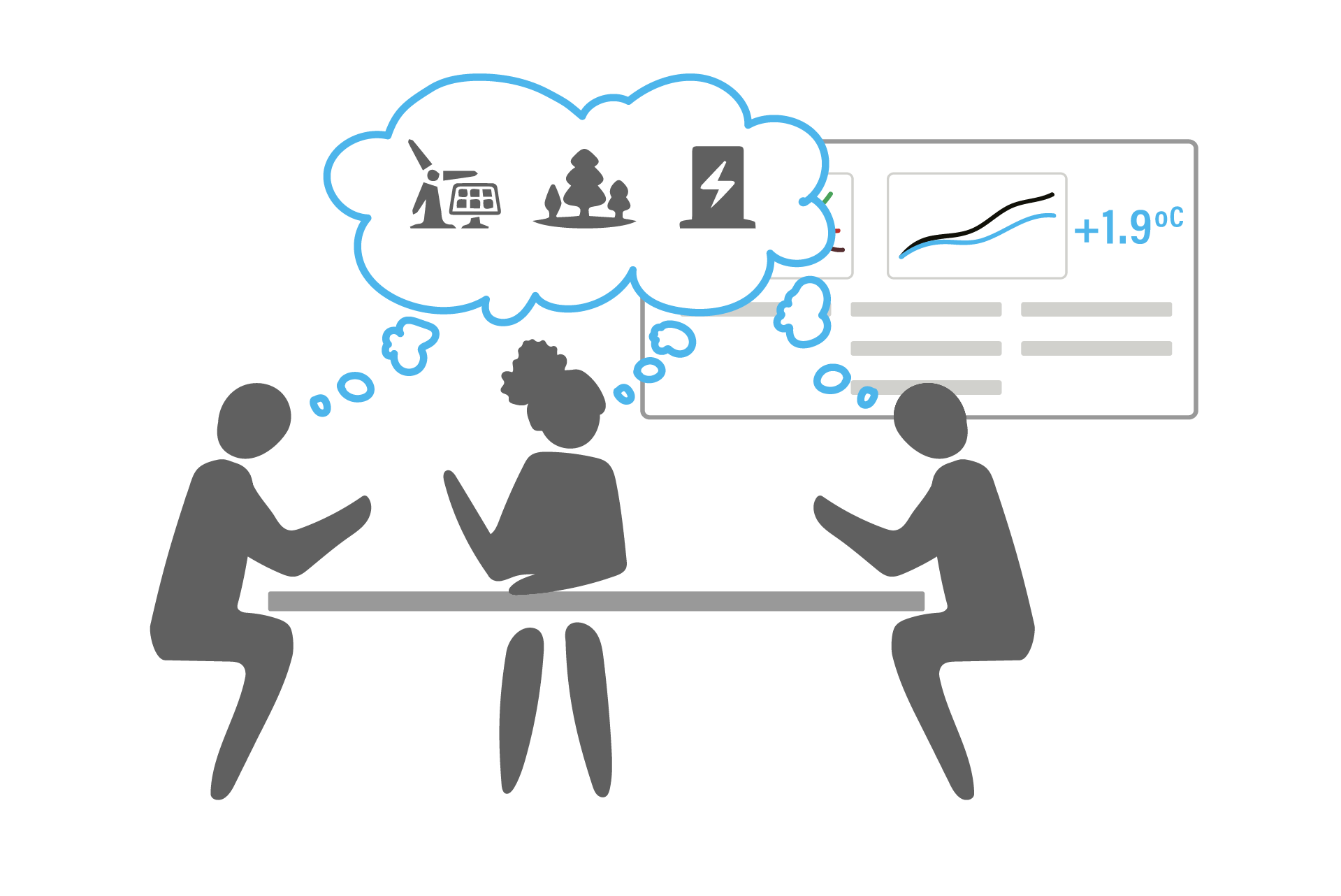 The Wisconsin Energy Institute is eager to partner with your group to host an interactive and engaging conversation on climate solutions, grounded in the best available science and cutting-edge computer modeling software.
En-ROADS is a free, easy-to-use, online, interactive simulation model that allows users to test climate change solutions such as energy supply, economic growth, land use and other policies in order to deepen our understanding of how these systems interact, and to spur climate action.
En-ROADS is developed by Climate Interactive, Ventana Systems, and MIT Sloan, and is used by people all over the world to frame conversations about climate change solutions. Several Wisconsin Energy Institute staff have been trained as En-ROADS Ambassadors by Climate Interactive, and we'd love to help bring this model to your group through a Climate Solutions Workshop!
About the workshops:
Workshops typically last 60-90 minutes, can be done virtually, and are best for those aged 14 and up. Wisconsin Energy Institute staff are able to facilitate workshops that are tailored to your audience's interests and are excited to collaborate with a wide variety of groups. Fill out the form below to get in touch!
Role Playing Game:
As an alternative to the workshop, we can facilitate a highly interactive role playing simulation game using En-ROADS. As global leaders gather annually to track progress towards or reinvigorate their climate pledges during the UN Climate Change Conference of the Parties, you too can get a taste of the policy and diplomacy decisions involved in limiting global warming to no more than 1.5° C. You will negotiate a climate deal to address one of the greatest human and environmental challenges of this century. The role playing game requires 90 minutes minimum. 
For Teachers:
The Wisconsin K-12 Energy Education Program (KEEP) and the Wisconsin Energy Institute are excited to bring En-ROADS to your classroom! En-ROADS is a great way to engage students across all subject areas in thinking about effective climate solutions and can be an excellent follow-up to an energy or climate unit, or after using STEMhero in the classroom. En-ROADs is best for the high school level. Workshops will be tailored to your students. Connect with us to set up a workshop for your classroom! 
Fill out this form to request an interactive workshop with your organization, school or workplace.  WEI Staff will be in touch after receiving your form.
---
Great combination of a useful tool for educators of all levels, demonstrating the tool's use,
showing the tool's secondary resources, and then combining it with a second idea
(multisolving) that really expands the conversation and thinking while still appropriate for all
levels. Really great, useful workshop! Thank you!

Summer 2021 Workshop Participant