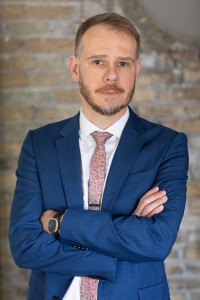 Taylor-Bascom Chair & Director of Undergraduate Studies, Life Sciences Communication
College of Agricultural & Life Sciences
Dietram A. Scheufele is the Taylor-Bascom Chair in Science Communication and Vilas Distinguished Achievement Professor at the University of Wisconsin-Madison and in the Morgridge Institute for Research.
Scheufele's research focuses on public attitudes and policy dynamics surrounding emerging science. He is a member of the German National Academy of Science and Engineering, and an elected fellow of the American Association for the Advancement of Science, the International Communication Association, and the Wisconsin Academy of Sciences, Arts & Letters.
Scheufele currently co-chairs the National Academy of Sciences, Engineering, and Medicine's Standing Committee on Advancing Science Communication Research and Practice, and serves on NASEM's Division of Behavioral and Social Sciences and Education Advisory Committee, the Board on Health Sciences Policy, and the Division on Earth and Life Studies Advisory Committee. Since 2012, he has co-organized four NASEM Sackler Colloquia on the Science of Science Communication.
Scheufele has been a tenured faculty member at Cornell University and has held fellowships or visiting appointments at Harvard University, the University of Pennsylvania, the Technische Universität Dresden, and the Ludwig-Maximilians-Universität München. His consulting portfolio includes work for Porter Novelli, PBS, WHO, and the World Bank.
A list of his publications on Google Scholar can be found here; for more information please visit his personal web page here.
Research Interests
Social media
Media
Public opinion
Science communication
Science policy
Research Areas
Related News