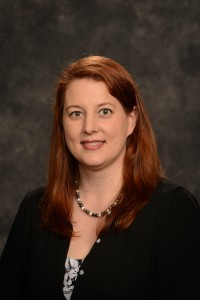 Program Director, Masters of Engineering in Engine Systems, Polymer Engineering, and Power Engineering
Office of Engineering Professional Development
College of Engineering
Dr. Andrea Strzelec is the program director for the Masters of Engineering in Engine Systems, Polymer Engineering and Power Engineering programs at the University of Wisconsin-Madison College of Engineering Office of Engineering Professional Development. In addition, she works closely with the UW Nuclear Reactor (UWNR) Director Robert Agasie on developing Neutron Radiography capabilities at the UWNR.
Prior to joining UW–Madison in 2019, Dr. Strzelec was an Assistant Professor of Mechanical Engineering at Mississippi State University and Texas A&M University, after post-doctoral fellowships at the Pacific Northwest and Oak Ridge National Laboratories. She received her Ph.D. in combustion engineering from UW–Madison in 2009.
Dr. Strzelec's research interests are in the area of reaction characterization for combustion, exhaust aftertreatment, neutron imaging, and sustainable energy. She has been PI (7), Co-PI (2) or Co-I (5) of 14 sponsored research projects totaling ~$1.85M
Dr. Strzelec is the Chair of the SAE Exhaust Aftertreatment & Emissions Committee and Vice-Chair of the SAE Powertrain Fuels & Lubricants Committee. She is an Associate Editor for the Journal of Emissions Control Science & Technology and is a Review Editor for Frontiers of Mechanical Engineering Engine and Automotive Engineering. Additionally, she is active in several organizations, including: the Society of Automotive Engineers, American Institute of Chemical Engineers, American Society of Mechanical Engineers, American Chemical Society and CLEERS.
Research Interests
Heterogeneous reaction kinetics and characterization
Automotive emissions aftertreatment
Low temperature catalysis
Particulate filtration
Pyrolysis
Remediation of hydrocarbon contamination
Research Areas