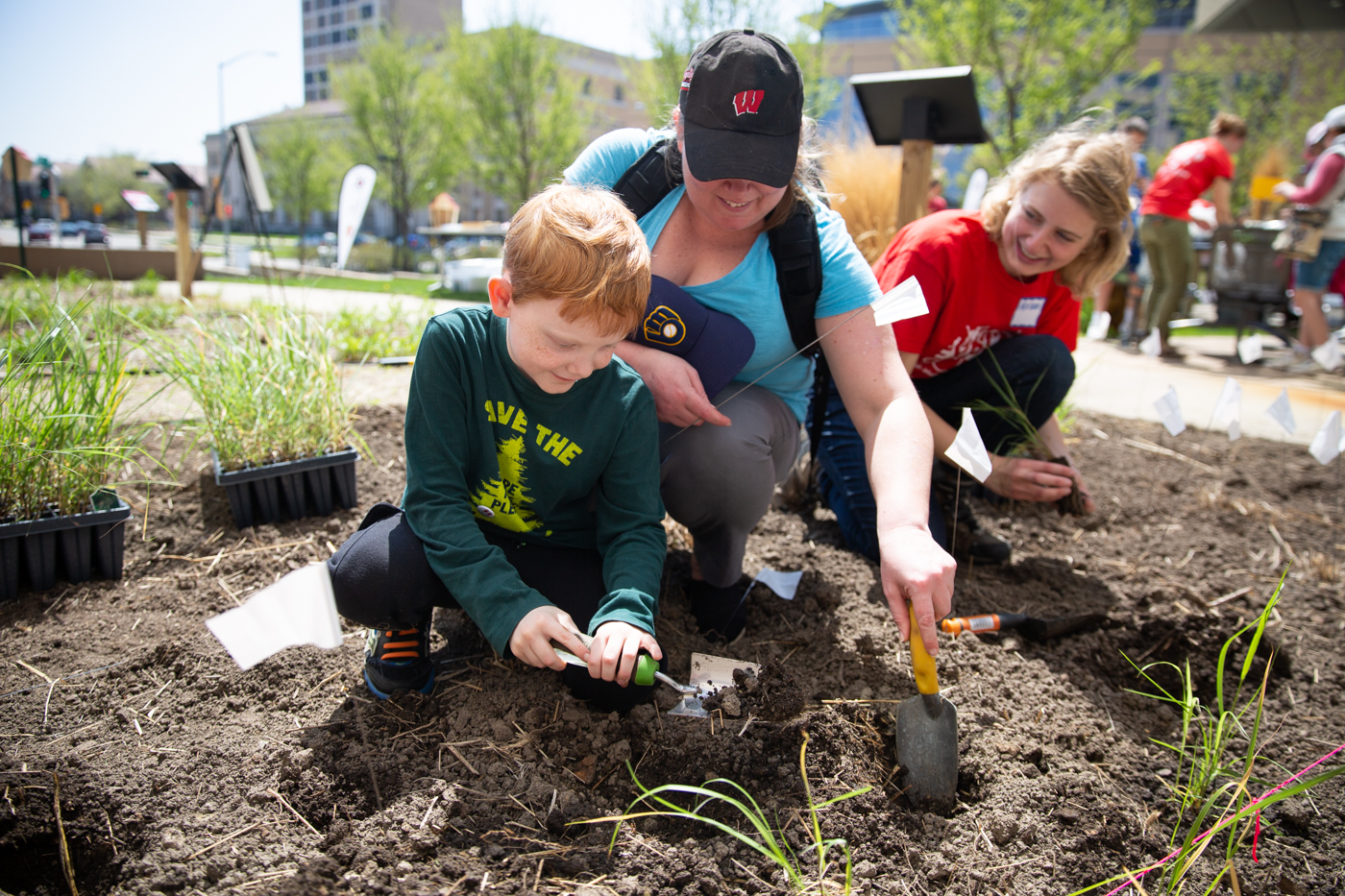 Come visit WEI during UW–Madison's Family Gardening Day on Saturday, May 2, 10:00 AM–1:00 PM! 
Activities include:
Make and take milkweed and switchgrass pots
Learn all about monarchs with the UW-Arboretum
Explore the depths of prairie plant roots
Plant energy crops in WEI's bioenergy demonstration garden
Witness the bioenergy process from grass to gas
Uncover how reflections of light impact our earth and our energy systems
Enrich your knowledge of pollinators at our pollinator discovery station
Play a memory game to match items normally made from oil with a plant they can be made from instead
Construct your own pipe cleaner polymers to explore how plastic can be made from plants
Kids under 12: Get your passport stamp here and at three other UW Family Gardening Day locations and book your trip for a free Babcock ice cream!
Parking is free next to the Wisconsin Energy Institute in Lot 41!
UW Family Gardening Day Locations
Date & Time
Location
Wisconsin Energy Institute
Research Areas